Four Winds @ Bermagui…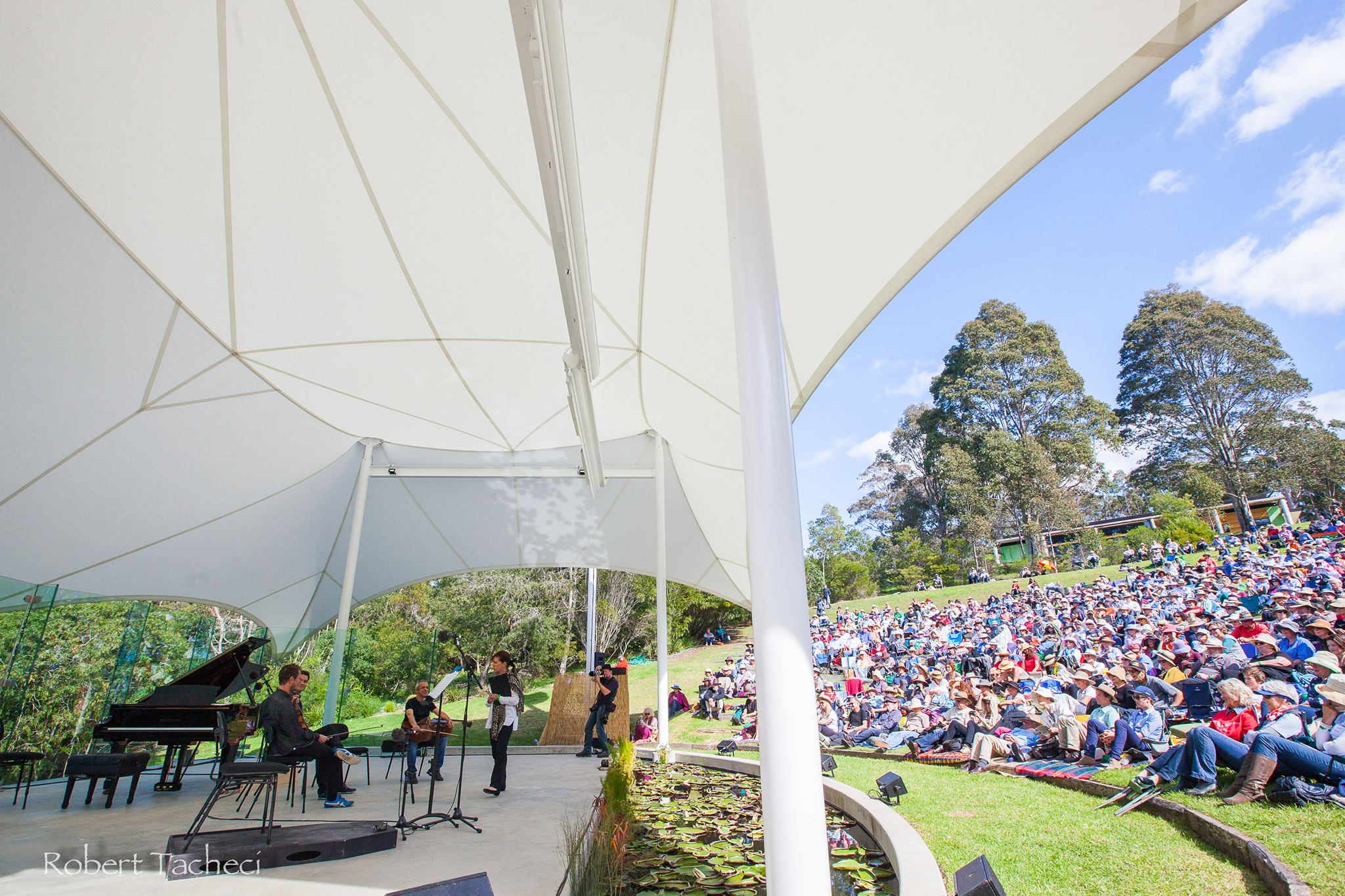 Four Winds is something unique.
In one sense, it's a place to go, in an another it's an event or series of events.
Four Winds is a home for music, nature & shared creativity.
Four Winds conducts a music festival biennially but also a diverse year-round program of concerts, workshops, community events – set in a remarkable coastal bushland setting.
In 2014, the Four Winds site just south of Bermagui was transformed into the Nature's Concert Hall. The site includes an outdoor amphitheatre, the Soundshell, and a beautiful, all-weather acoustic space, the Windsong Pavilion.
Four Winds is committed to being a part of the South Coast community and finding more ways to encourage and inspire people.
Find out what's on at Four Winds or consider becoming a volunteer.