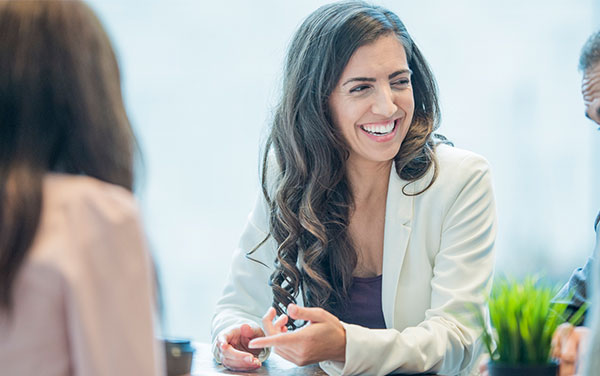 When you need assistance with a legal matter, it's always best to turn to a trusted professional. And in most cases, this means hiring a solicitor.
Solicitors typically specialise in specific areas of law. For example, if you're preparing to buy a house, you should find one with expertise in conveyancing before starting the purchasing process. Settling legal problems in a timely manner can reduce stress levels and increase your chances of meeting your obligations.
To ensure you secure the legal representation and advice you need, we asked Batemans Bay locals to share their experiences with solicitors in the region. Now, the results are in.
Without further ado, let's reveal the top three solicitors in Batemans Bay.
What makes an excellent solicitor?
When you're going to the trouble of hiring a solicitor, you only want the very best. We suggest keeping an eye out for the following traits:

Weekly Newsletter
We package up the most-read About Regional stories of the past week and send direct to your inbox every Thursday afternoon. Subscribing is the easiest way to keep up, in one hit.
Upfront. An upfront, honest solicitor will always appraise the advantages and disadvantages of your situation. They'll also avoid predicting a definitive outcome in certain types of cases.
Communication. Being left in the dark in the middle of a legal battle is scary. Good solicitors communicate consistently.
Organised. Meeting deadlines is crucial in the legal world. Your solicitor should never leave anything until the last minute.
Reputation. If a solicitor is bad, the local community soon knows about it. Similarly, if they're good, plenty will be ready to sing their praises.
The top solicitors in Batemans Bay according to you
To be listed in our Best of Region series, each business needs to have consistently received positive feedback on both Google and Facebook and maintain a minimum average of 4/5 stars.
The locals have spoken. Here are the top solicitors in Batemans Bay.
Since 1983, the passionate team behind Delves & Wain have provided top-quality legal services to the Sydney and greater New South Wales regions. Their professional staff have years of experience in conveyancing and property law, wills, family law, traffic prosecutions, criminal law, and more. Whether you need straightforward advice or full representation, Delves & Wain is a fantastic choice.
BHM Lawyers have delivered practical, reliable legal services to the South Coast of New South Wales for over 40 years – and it shows. Combining the best in modern legal practice with good old-fashioned customer care, the devoted team behind BHM Lawyers can assist with property, estate, family, and business issues.
Located in the heart of Batemans Bay, SureLine Conveyancing is home to a team of dedicated conveyancing experts ready to help you achieve your desired outcome. All they do is conveyancing – it's their specialty. So, if you are buying, selling, or in the process of transferring property, you know that SureLine Conveyancing is a safe bet.
Who did you pick?
If you believe we have got it wrong, please let us know.
Have you worked with a solicitor in the Batemans Bay region? How was the experience? Share your thoughts and feedback in the comments area below.