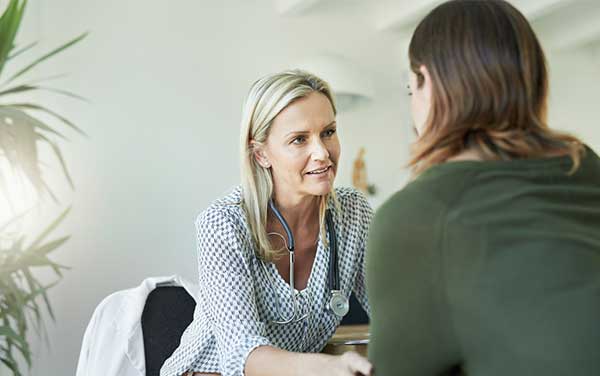 Your family's health is of paramount importance. Whether you're heading in for your yearly check-up, renewing your prescription, or investigating a pesky sore throat, you need a medical professional that you can trust.
To help you find the best doctor in the Jindabyne region for you and your family, we conducted a bit of local research. After chatting with Jindabyne residents and scouring the web, we've come up with this list of the top two best doctors in the area. These doctors are capable and passionate and always deliver an industry-leading level of patient care.
So, without further ado, let's get started right away.
What makes an excellent doctor?
Finding a reliable, friendly doctor with your best interest at heart is no easy feat. To help you on your search, we suggest keeping an eye out for the following traits:
Extensive experience. Experienced doctors have seen it all before and know exactly how to diagnose and treat common and uncommon conditions.
Health issues can cause emotional turmoil, and there's nothing worse than a doctor that judges you. The very best doctors in Jindabyne and surrounding regions take a compassionate approach to their work, giving their patients a safe space in which to feel comfortable and confident.
Central location. Sometimes the best doctor is the doctor that practises close to your home or workplace. Convenience is something not to be taken for granted.
Specialist expertise. If you suffer from an ongoing or pre-existing condition, you may like to seek out a doctor that specialises in that area.
Is there anything else in particular that you look for when comparing doctors? Let us know in the comment section below.

Weekly Newsletter
We package up the most-read About Regional stories of the past week and send direct to your inbox every Thursday afternoon. Subscribing is the easiest way to keep up, in one hit.
The top doctors in Jindabyne according to you
To be listed in our Best of Region series, each business needs to have consistently received positive feedback on both Google and Facebook and maintain a minimum average of 4/5 stars.
We listened to the locals. It's now time to introduce the top doctors servicing Jindabyne and surrounding areas.
The caring team behind Jindabyne Medical Practice provides the full spectrum of medical services to locals and visitors alike. This includes immunisations, chronic disease management, sexual health, orthopaedics, skin checks, and GP services. Although this is a private billing practice, they do offer bulk billing for children 16 years and under that live locally.
Staffed by a team of four local experienced doctors, Snowy Mountains Medical Centre provides a full range of GP services, as well as acute injury management. Their team is highly experienced in taking and reading X-Rays. An in-house pathology collection service is also available. Open on Monday through Friday 9:00 AM to 5:00 PM and weekends throughout the year, Snowy Mountains Medical Centre is a reliable choice for residents and visitors to the region.
Who did you pick?
If you believe we have got it wrong, please let us know.
Thank you to all those that commented and provided feedback. We have taken your thoughts onboard.
Did we get it wrong? Did we miss your favourite doctor in the Jindabyne region?
If so, share your feedback and experiences in the comments area below for our readers to check out.