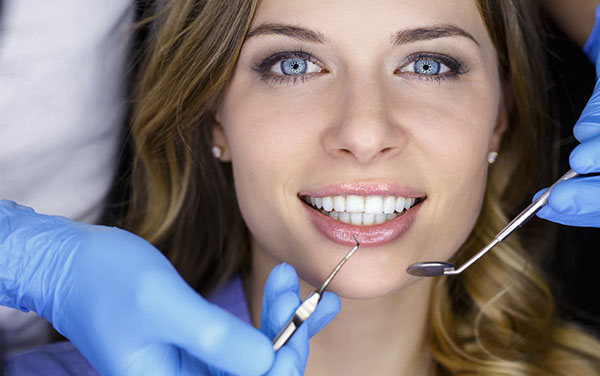 Regular visits to the dentist are crucial to your health and wellness routine. Left untreated, dental issues can result in expensive and painful treatments further down the track. And nobody wants that.
If you're looking for a Goulburn dentist that performs quality check-ups, fillings, root canals, children's dental work, cosmetic procedures, and more, you've come to the right place. After consulting local feedback, we've come up with this list of the top three best dentists in Goulburn.
Ready? Let's get started.
What makes a quality dentist?
So many of us fear the dentist. But, if you visit a quality dentist, the experience should be nothing but positive. Here are a few traits to look out for:
Comprehensive services. The best dentists in Goulburn offer a comprehensive range of preventative, repair, and cosmetic services.
Experienced and qualified dental staff. Both your dentist and your dental nurses should have years of experience. The more experience they have, the better they'll be able to treat your dental issues.
Fairly priced. Dentists can be expensive. The best dental clinics are well-priced and may offer full or partial cover by health insurance providers.
State-of-the-art equipment. The dental instruments of times past are terrifying. Lucky for us, dental equipment has come a seriously long way. The best dental offices use state-of-the-art equipment to give you industry-leading dental services.
What else do you look for is a great dentist? Share your thoughts below.

The top dentists in Goulburn according to you
To be listed in our Best of Region series, each business needs to have consistently received positive feedback on both Google and Facebook and maintain a minimum average of 4/5 stars.
You spoke, and we listened. Here are the top best dentists in Goulburn according to the locals.
At Goulburn Family and Cosmetic Dental Practice, your oral health and wellbeing is their number one priority. Offering some of the best dental care in the region (just check out their stellar five-star Google reviews), their experienced dental practitioners can help you with both the simplest and most complex procedures. Going to the dentist has never been so pleasant.
Whether you need a regular check-up, a deep clean, or a whole new smile, the team at Vivid Smile are ready and willing to help. Their passionate and competent staff will uncover a treatment plan that best suits your unique requirements. Committed to the highest standard of dental care, you can rest easy with Vivid Smile knowing your teeth are in safe hands.
For quality, affordable, and family-friendly dentistry, Goulburn Smiles Family Dental is a fantastic option. Delivering leading gentle and personalised care, you will no longer fear your dental appointments. Say goodbye to crooked, yellowed teeth today.
Who did you pick?
If you believe we have got it wrong, please let us know.
Please comment below detailing your experience with Goulburn based dentists. Who would you recommend? Who would you use again? Who would you steer clear of?