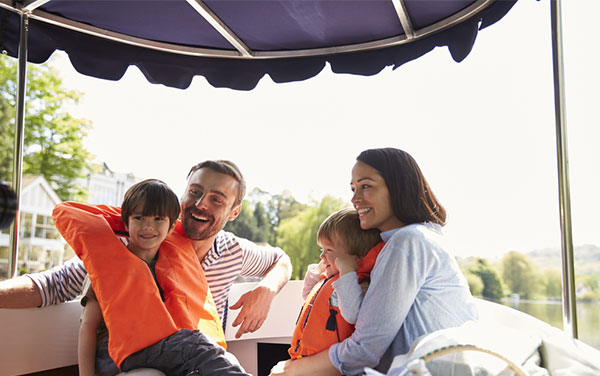 There's no better way to explore the stunning waterways of Batemans Bay than by boat – even if you don't own one yourself.
Hiring a houseboat, BBQ boat, or fishing boat is a fantastic way to get out in nature, kick back, and relax. To help you find the very best boat hire company in the area, we asked the locals to share their favourites. Now, we are ready to unveil the results.
Without further ado, let's discuss the top three boat hire companies in beautiful Batemans Bay.
What makes a great boat hire company?
Not sure what, precisely, you are looking for when comparing potential boat hire options? Not to worry. To start, we suggest keeping an eye out for the following must-have traits:
A diverse fleet. Some of you might want a full-size houseboat that sleeps you, your partner, and your four kids. Others might want a small fishing boat for a bit of me-time on the water. Either way, the best boat hire companies have you covered.
Quality boats. The boats available should be safe, well-maintained, and easy to operate.
Competitive pricing. At the end of the day, no one likes to be ripped off. Look for a boat hire company that prices their hire services competitively.
Friendly staff. You're hiring a boat to have a good time – rude staff can totally ruin the vibe. Friendly staff also tend to be helpful and should be happy to recommend a suitable vessel.
The top boat hire companies in Batemans Bay according to you
To be listed in our Best of Region series, each business needs to have consistently received positive feedback on both Google and Facebook and maintain a minimum average of 4/5 stars.
Weekly Newsletter
We package up the most-read About Regional stories of the past week and send direct to your inbox every Thursday afternoon. Subscribing is the easiest way to keep up, in one hit.
The locals have spoken. Here are the top boat hire companies in Batemans Bay.
Hiring a houseboat is a fantastic way to make the most of a holiday in the region – if living out on the water sounds appealing, get in touch with the friendly team at Bay River Houseboats. Their fleet of houseboats is fully equipped with kitchen facilities and separate lounge and dining rooms. If you're not after a houseboat, Bay River Houseboats also have BBQ boats and jet skis available to hire 365 days of the year.
If you're on the hunt for a unique holiday accommodation alternative, Clyde River Houseboats Hire is yet another reliable choice. Suitable for family holidays, groups, and even couples looking for a romantic getaway, the fleet of houseboats available is sure to impress. Alongside their houseboats, Clyde River Houseboats Hire offers both BBQ and fishing boat hire.
Ever wanted to ride a jet ski? The team behind Jet Ski Hire Batemans Bay have you covered. Jet skis are an incredible way to get the heart pumping. With an extensive fleet of top-quality jet skis on offer, Jet Ski Hire Batemans Bay is a fantastic family-friendly activity that everyone's sure to remember for a lifetime. Do keep in mind that driver must be 16 years or older – younger kids can ride accompanied by an adult.
Who did you pick?
If you believe we have got it wrong, please let us know.
Have you ever hired a boat in Batemans Bay? Share your experience in the comments area below.