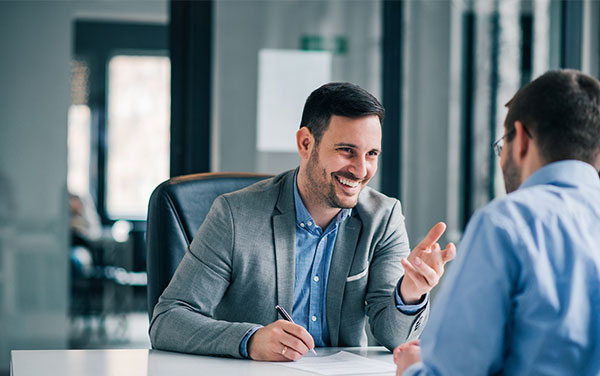 When you need a little help managing your finances, it's time to hire an accountant. As tax whizzes who know what it takes to help you balance your books and grab those rebates, they're essential assets for businesses and individuals alike.
With a talented accountant by your side, you can rest easy knowing you are meeting all of your financial and taxation obligations. Even better still, you may gain access to tax relief programs and rebates. It's a win-win.
To help you secure a top-quality accountant in Batemans Bay, we asked the locals to share their top picks. We have the results, and we're ready to share the top three with you. Let's jump right into it.
What makes a great accountant?
When it comes to matters of finance, you only want the very best on your team. We suggest looking out for the following traits:
Excellent communication skills. When an accountant communicates quickly and clearly, it's a sure sign that they're dependable.
Planning. Your accountant is there to help you stay organised. If they're strategic planners, they'll do exactly that.
Teaching. Although your accountant can't be expected to teach you everything they know, they should be happy to explain how you can make the most of your finances.
Innovative. Look for an accounting team that consistently updates their qualifications. That way, you can be sure that they're ideal for carrying you through to your financial future.
Anything else you look for when comparing potential accountants?

Weekly Newsletter
We package up the most-read About Regional stories of the past week and send direct to your inbox every Thursday afternoon. Subscribing is the easiest way to keep up, in one hit.
The top accountants in Batemans Bay according to you
To be listed in our Best of Region series, each business needs to have consistently received positive feedback on both Google and Facebook and maintain a minimum average of 4/5 stars.
Without further ado, here are the top accountants in Batemans Bay, according to the locals.
Graeme Garland & Associates is an established, reputable, trustworthy accountancy firm with a solid track record and commitment to customer service. The friendly team behind Graeme Garland & Associates are dedicated to helping you improve your profit and wealth all while minimising your taxation obligations – whether you are an individual, business, or managing a trust.
For financial advice and business solutions that deliver real results without over-complicating your financial processes, chat to the professional team at Hales Douglass. They specialise in the simplification of their clients' business and personal finances, so they have more time to enjoy what matters. Hales Douglass can assist with everything from SMSF to loan broking and more.
H&R Block is one of the most well-known names in accounting in Australia. Their Batemans Bay office has been providing quick, pain-free taxation services to locals and visitors for over 15 years.
Who did you pick?
If you believe we have got it wrong, please let us know.
Have you worked with one of the accountants listed above or another accountant in the local area? Share your honest feedback in the comments area below for our readers to check out.