Sabina Hughes's first season as a forest firefighter was one she will never forget, working on the frontline during the NSW South Coast's devastating Black Summer bushfires.
She joined eight Forestry Corporation of NSW firefighters from the Southern Region at the state pre-season training bootcamp earlier this month, where she stepped up her qualifications to become a forest Advanced Firefighter.
"I am now equipped with more technical firefighting knowledge," says Sabina. "This course has taught me how to monitor bushfires through weather, topography and mapping.
"These are important topics in understanding fire behaviour and gives me the tools to make informed assessments about what the fire may do. It increases the depth of my situational awareness, which is crucial for staying safe on the fireground."
As the deputy captain of Batemans Bay Fire and Rescue NSW, Sabina is no stranger to fire, but she says forest firefighting is very different to battling structural fires.
Weekly Newsletter
We package up the most-read About Regional stories of the past week and send direct to your inbox every Thursday afternoon. Subscribing is the easiest way to keep up, in one hit.
"In bush firefighting, water can be much harder to come by," she explains. "Because of this, we make use of non-water-based firefighting techniques in combination with the traditional use of water, using equipment such as rake hoes, axes, chainsaws and waterbombing aircraft in order to contain and extinguish the fire.
"As we saw in the past summer, a single bushfire can rage on for months and carries risks from things such as adverse weather, falling trees and overrun."
Sabina says her new role as an Advanced Firefighter requires a more proactive approach.
"It involves a whole new level of situational awareness which stresses the importance of looking after my fellow crew members," she says. "The benefit of arming firefighters with new skills is immeasurable. Not only does it enhance our abilities in potentially reducing the impact of bushfires, it also gives us more tools to keep ourselves and each other safe."
Sabina says the bootcamp was very informative, fascinating and practical, with a mix of theory and field-based exercises covering topics such as using pumps, navigation, safety and reading the weather.
"It also covered the subject of leadership, which I wasn't expecting," she says. "This holds a lot of relevance for me in my role as deputy captain with Fire and Rescue NSW."
The past summer was very busy in both of Sabina's firefighting roles with Forestry Corporation of NSW and Fire and Rescue NSW.
"The fire season started early with my first deployment in August 2019 to a fire near Grafton," she says. "We followed the fires as they moved south and continued well into March 2020 where, instead of fighting fire, I assisted in the clean-up process."
Sabina chose firefighting as a career to help others and to give something back to her community.
"Being able to do my part and make a positive impact last summer solidified exactly why I chose to become a firefighter," she says.
"Along the way I have met countless incredible, resilient and inspiring people both on and off the fireground. The strength of our community is extraordinary."
Sabina's passion for her community goes beyond the fireground and she takes part in regular fundraising and awareness campaigns including the Firies Climb for MND where firefighters climb Sydney Tower to raise money for motor neurone disease.
"This year we also participated in The Push-Up Challenge to raise money for Headspace, and The May 50K for multiple sclerosis research," she says. "Firefighting can be quite physical so not only do these challenges raise money for important causes, it also keeps us fit along the way."
While firefighting can be viewed as a male-dominated industry, Sabina strongly encourages other women to think about a career in firefighting.
"My advice for other women is to just put in the application," she says. "I love it and being able to go to a fire to play my part is a massive confidence boost. Our training is comprehensive and we get to make a difference when it matters."
Loading Gallery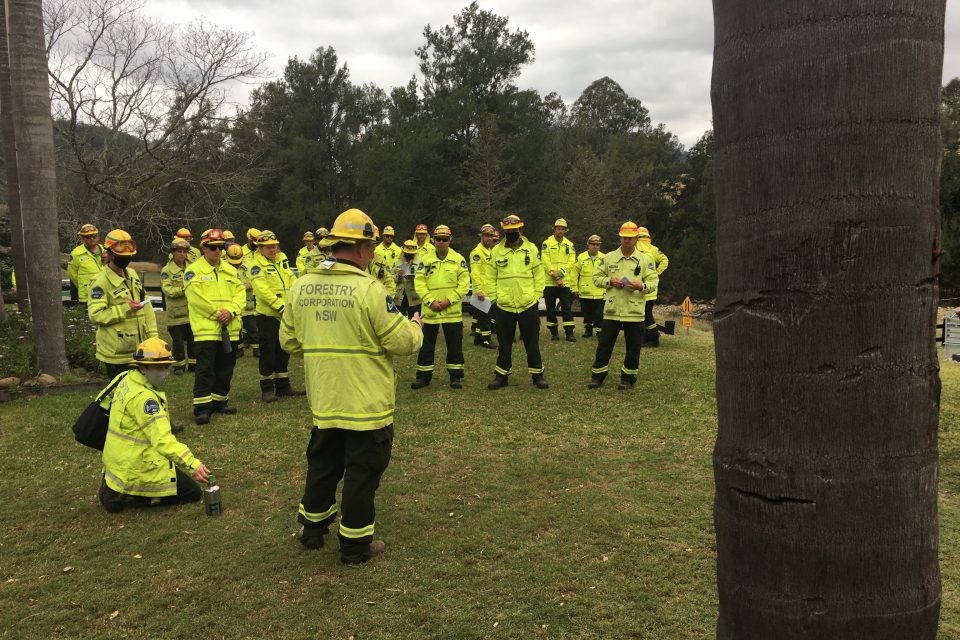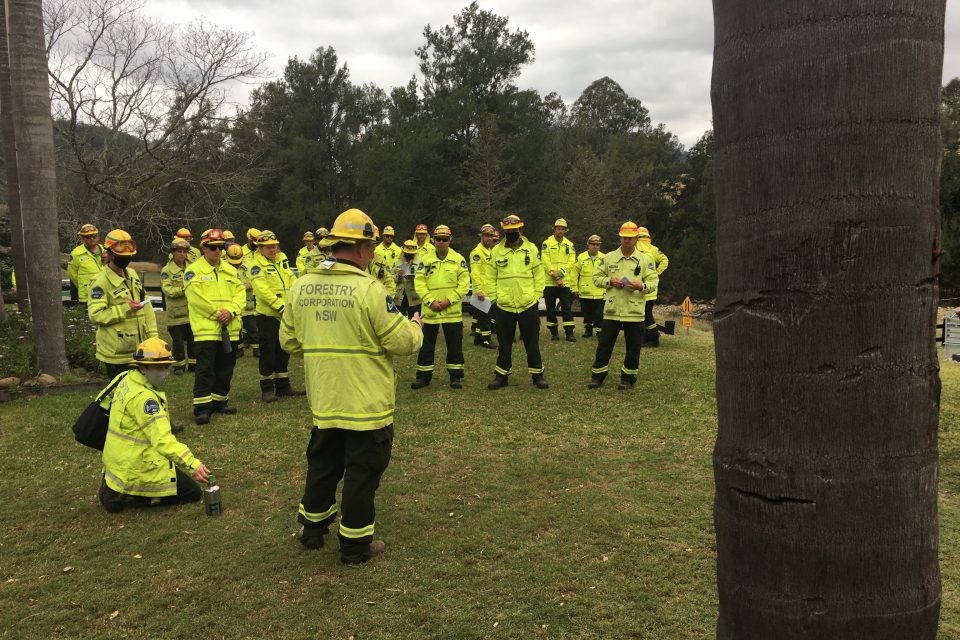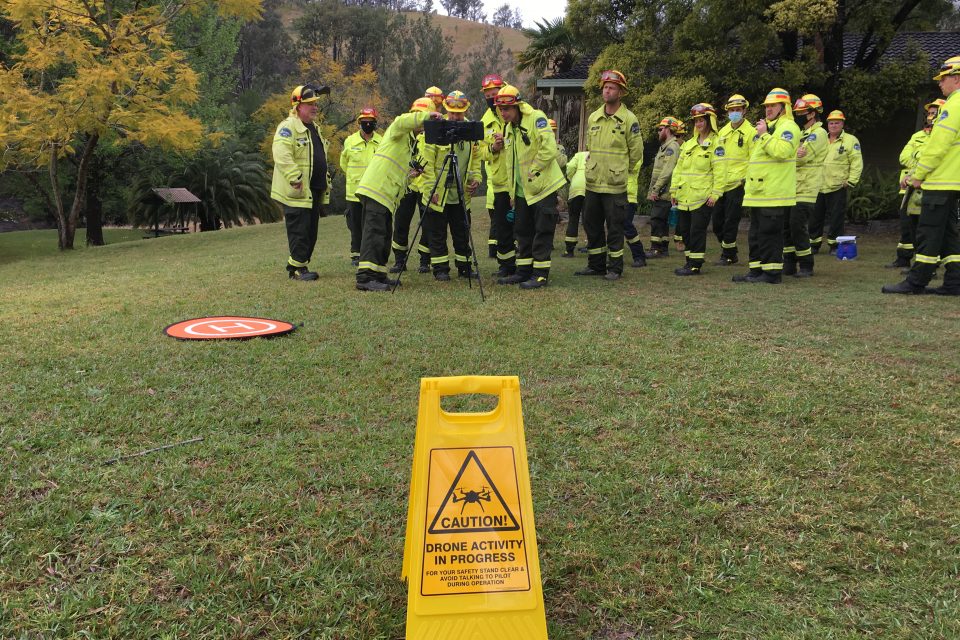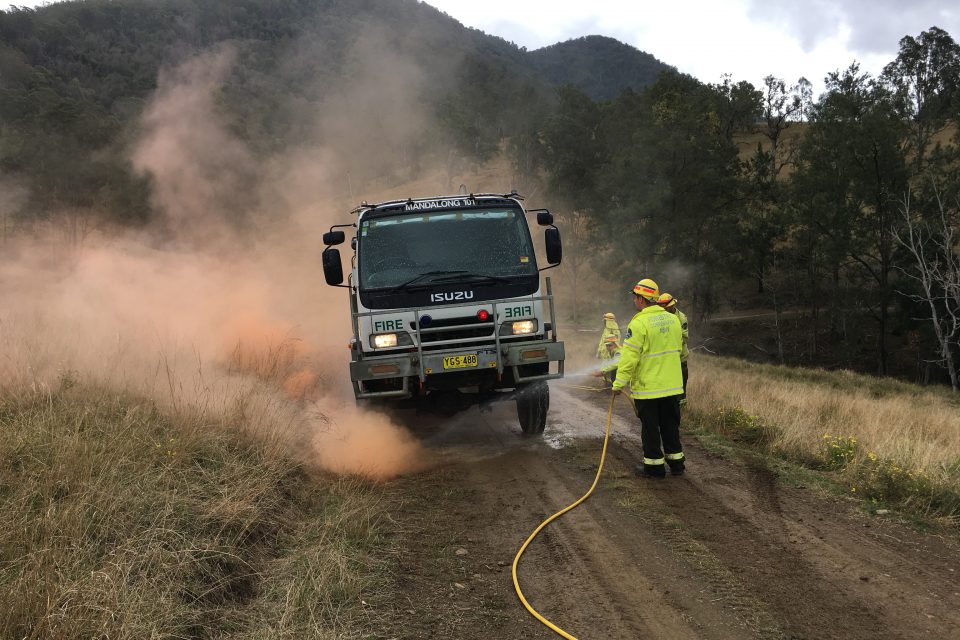 1/5
Forestry Corporation of NSW protection supervisor Julian Armstrong says he is pleased to see growing diversity in the organisation's firefighting team, with women comprising one-third of seasonal recruits.
"More diversity ultimately means better decisions on the fire front," he says. "We work hard to build a diverse and skilled seasonal workforce. People such as Sabina are an essential part of our defence against bushfire.
"Our training program prepares recruits for their role on the fireground, and people get to learn skills such as using chainsaws, first-aid, chemical use and driving trucks."
Forestry Corporation of NSW firefighters from Batemans Bay, Narooma and Eden took part in the bootcamp held on the NSW North Coast, including five new local seasonal firefighters who were recruited in July.
The Forestry Corporation is responsible for preventing and managing fires in two million hectares of state forests across NSW. It also assists with large bushfires on private property and other bushland in Australia and overseas.