The Eurobodalla's River of Art Festival is over for another year, but works from the Revive public art project endure through six murals painted in Batemans Bay, Moruya, Narooma and Tilba Tilba.
Revive 2020 was curated and led by professional artist Tim De Haan (aka Phibs), with mural artists Cheryl Overton, Claire Foxton, Happy Decay, Krimsone, Evelyn Joy and Michelle Slezak creating their works during the festival.
Each mural celebrates the resilience of coastal communities in the face of the devastating Black Summer bushfires. Funding came courtesy of the Eurobodalla Disaster Relief Fund established by Eurobodalla Shire Council in January 2020 to support the community in recovery.
River of Art partnered with the Batemans Bay Business and Tourism Chamber and the business chambers of Moruya and Narooma for the painting of four murals. The fifth mural is in partnership with Narooma Oyster Festival at the site of its annual event.
Weekly Newsletter
We package up the most-read About Regional stories of the past week and send direct to your inbox every Thursday afternoon. Subscribing is the easiest way to keep up, in one hit.
The murals will be enduring community assets.
"This mural art event will be an enduring symbol of the strength and vitality of our communities in recovering from the impact of the summer bushfires," said River of Art Festival co-chair Di Jay.
Tim has been prominent in the Australian street art scene for 30 years and his work can be found throughout Australia and internationally.
Curating Revive, Tim worked across the project and also painted two murals in Narooma. He designed and painted a mural on the Lighthouse Surgery building. He also worked with renowned Indigenous artist Cheryl Overton, who designed the second Narooma mural, which celebrates the Indigenous importance of Wagonga Inlet, Gulaga and the rock oyster as a source of food.
Tim has worked with Cheryl before on the mural at Narooma Swimming Pool. He has a long connection to Narooma through his sawmilling family, the Mitchells.
"Each of the murals are site specific artworks adding to the existing public artwork throughout the Eurobodalla region," he said.
The locations for the murals are:
Batemans Bay: Corner of North Street and Perry Street, carpark entry – painted by Moruya street artist and illustrator Happy Decay (Bjarni Wark).
Batemans Bay: Promenade Plaza, eastern laneway – painted by Krimsone, a multidisciplinary artist, focusing mainly on aerosol painting. His style resonates around flora and fauna.
Moruya: Wollongong-based artist and designer Claire Foxton painted the Moruya Pharmacy wall on the corner of Vulcan Street and Church Street.
Narooma: Phibs (Tim de Hann) painted the Lighthouse Surgery at the roundabout at 80 Princes Highway.
Narooma: Indigenous artist Cheryl Overton (Davison) painted the public amenities block at Quota Park, 19 Riverside Drive, Woogonga Inlet.
Tilba Tilba: Evelyn Joy and Michelle Slezak painted a caravan mural at Mountain View Farm, 11 Mount Dromedary Trail.
"Not only is this a fantastic permanent addition to our region's artistic life, it's outdoors and COVID-19 safe," says Di. "Unfortunately, we've had to slim down our festival this year because of COVID-19, but Revive is a fabulous initiative despite the restrictions."
River of Art is supported by the NSW Government through Destination NSW and Eurobodalla Shire Council.
For more information on the artists and locations, visit River of Art.
Loading Gallery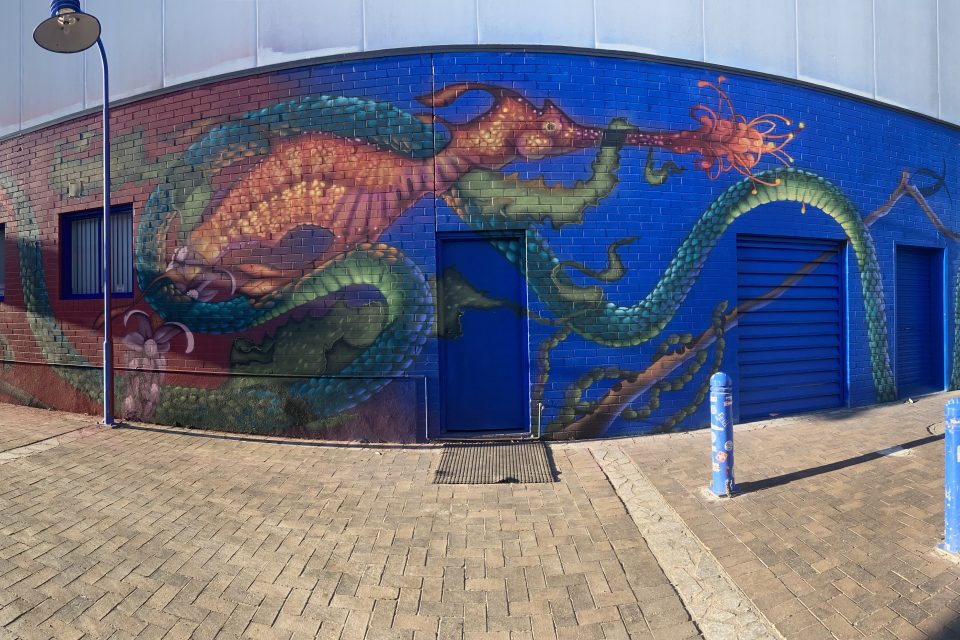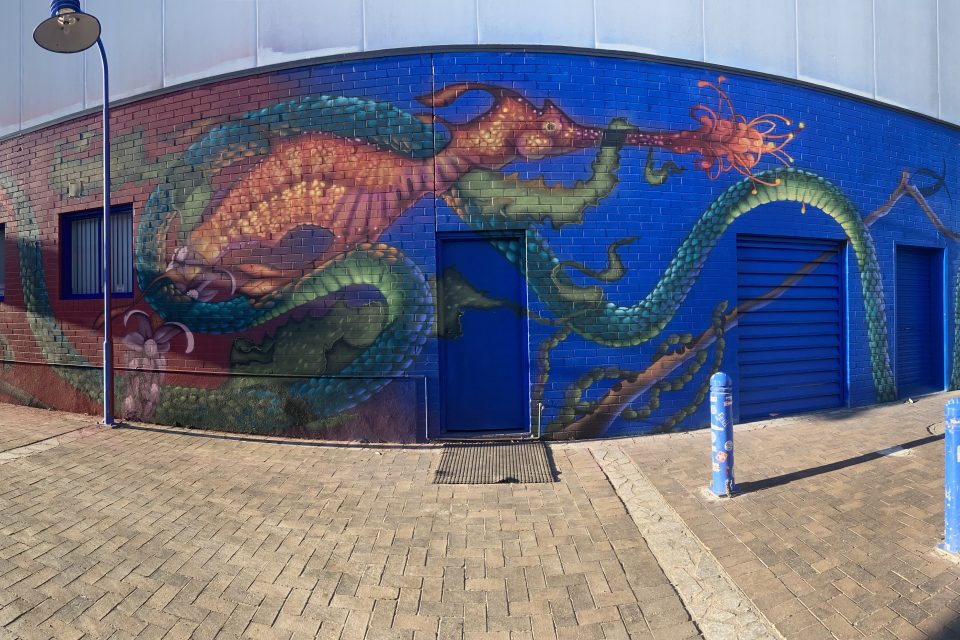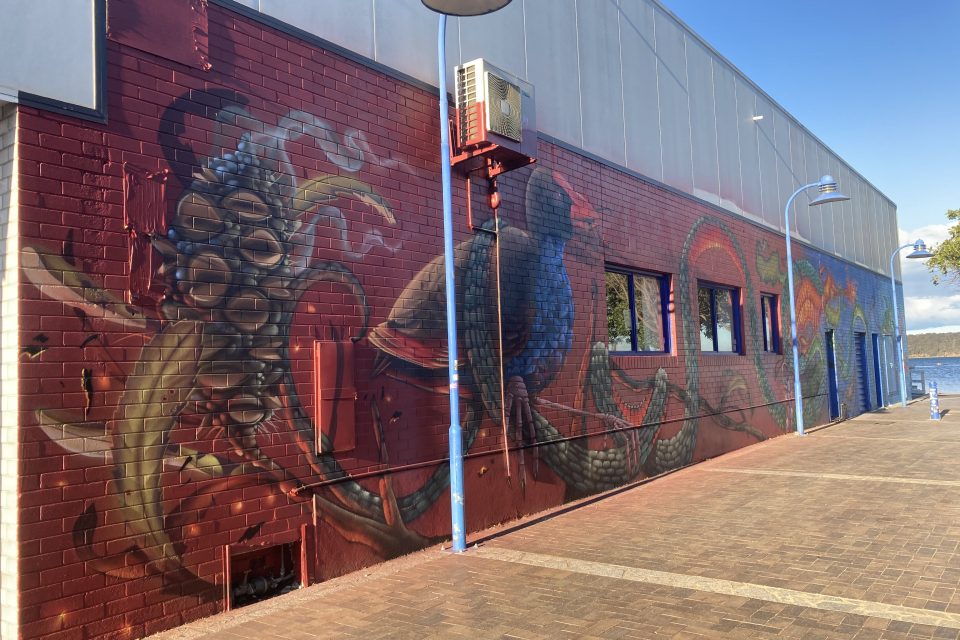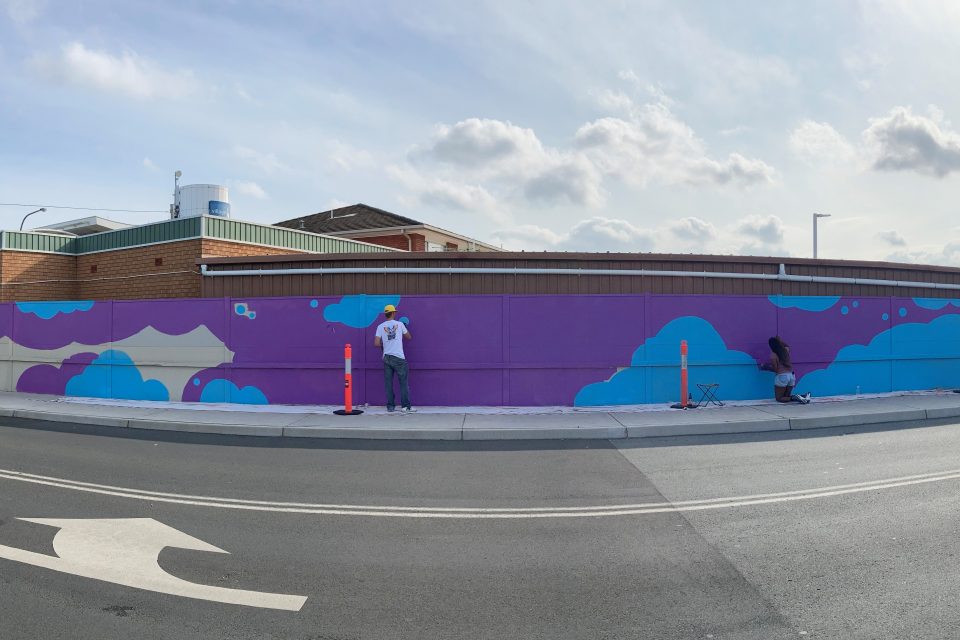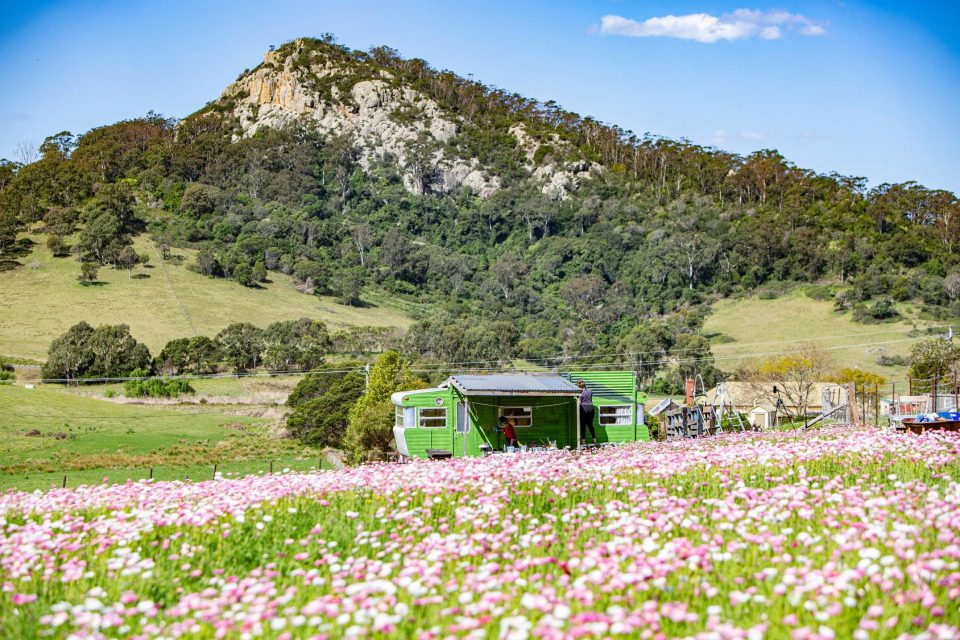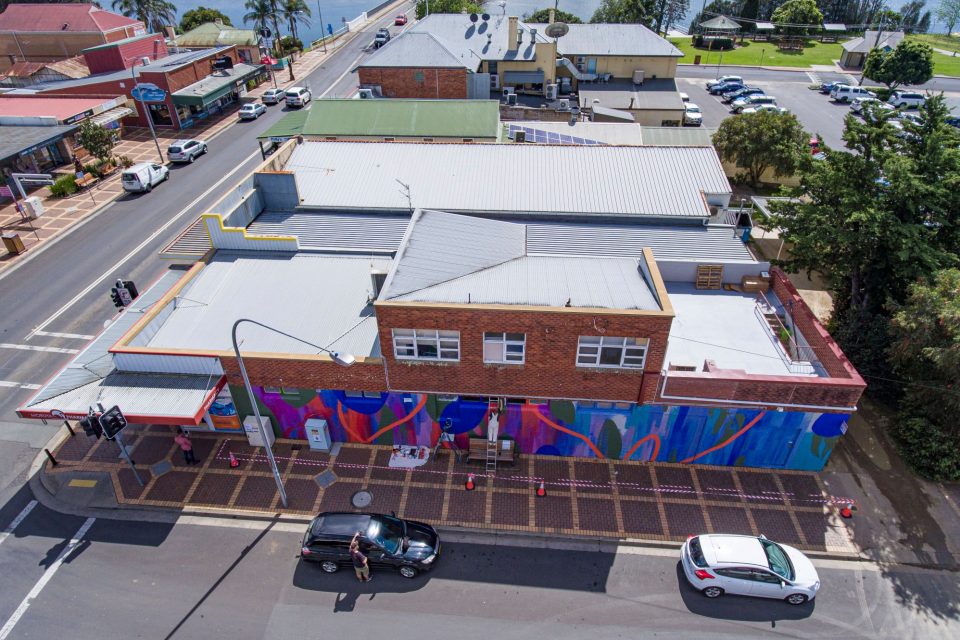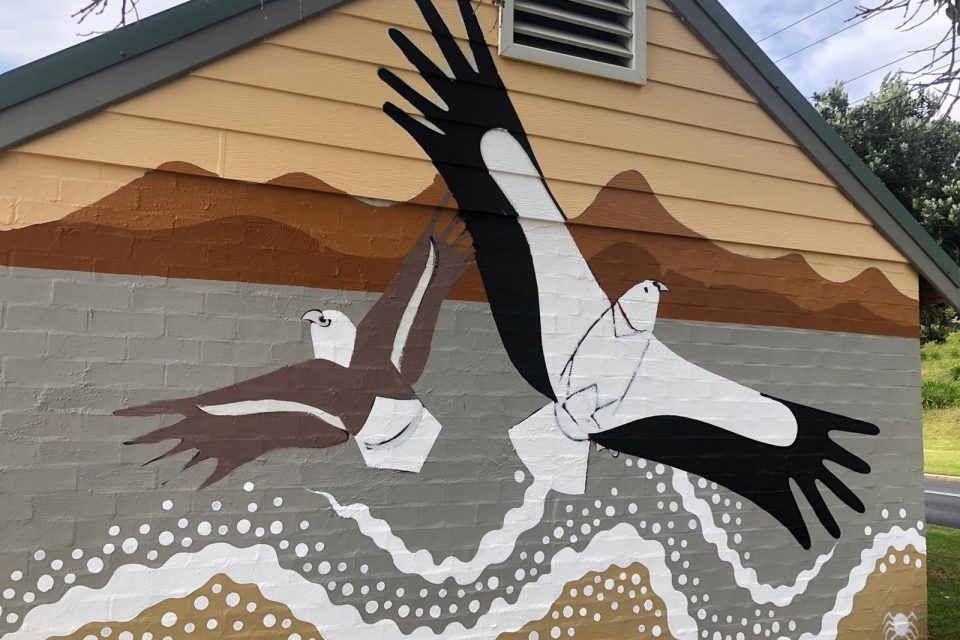 1/6