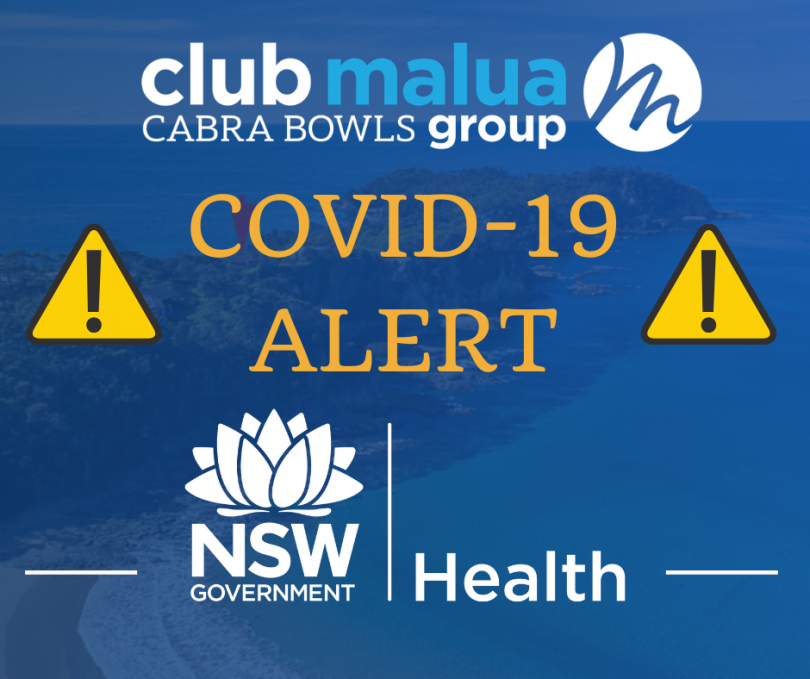 Club Narooma and Club Dalmeny have taken to four the number of Eurobodalla clubs to close following a COVID-19 outbreak on the South Coast.
Batemans Bay Soldiers Club, Club Malua, Club Narooma and Club Dalmeny have all voluntarily closed their doors for a deep clean after being told by NSW Health that an infectious person had visited the Batemans Bay, Malua Bay and Narooma premises.
"At this stage NSW Health are classing people who attended the venue on the above date as casual contacts," a Club Malua spokesperson said. "This means they do not have to self-isolate but should watch for symptoms.
"Club Malua will engage certified COVID-19 Cleaning and once the venue is classified as safe, we will be able to re-open the doors."
A Southern NSW Local Health District spokesperson confirmed detailed contact tracing of recent COVID-19 positive cases in Batemans Bay had led to identification of additional locations that an infectious case had visited.
He said people who had visited Batemans Bay Soldiers Club on 8 or 10 July, Club Malua on 7, 8 or 12 July and Club Narooma on 13 July, should monitor themselves for symptoms of COVID-19 and get tested if they have concerns or if symptoms develop.
---
READ ALSO: Hospitals lock down to protect patients, staff
---
This advice is additional to an earlier directive for anyone who visited the Batemans Bay Soldiers Club on Monday, 13 July, or Wednesday through to Friday 17 July to self-isolate for 14 days and get tested. Even if the test is negative, the isolation must continue for 14 days.
That was issued after eight people linked to the club were identified as having the virus.
---
READ ALSO: Tourists test positive to COVID-19
---
Only one of the eight cases is a local resident.
Meanwhile Club Catalina has modified its terms of entry, banning visitors from Victoria or any confirmed COVID-19 NSW hotspots, as well as guests, employees or contractors who had been at the Soldiers Club or Club Malua during the critical period.
It has also reinforced the need for social distancing and social hygiene measures.
To ensure people can get tested quickly in Batemans Bay, SNSWLHD has opened an additional drive through COVID clinic at Captain Oldrey Park, Broulee from 9 am to 5 pm Thursday and Friday, with further clinic dates to be reassessed and extended if needed. No booking or GP referral is required.
In addition, the testing hours at Moruya Hospital have been extended to 9am to 5pm; and will be extended daily depending on demand.
The District will also continue operating its COVID-19 pop-up clinic at the Hanging Rock Oval Car Park (near the function centre) on Beach Road, Batemans Bay. The clinic will be open from daily from 9 am to 5 pm until further notice.
More than 1200 tests have been undertaken in the Eurobodalla since 9am Monday, 20 July.
Weekly Newsletter
We package up the most-read About Regional stories of the past week and send direct to your inbox every Thursday afternoon. Subscribing is the easiest way to keep up, in one hit.