Environment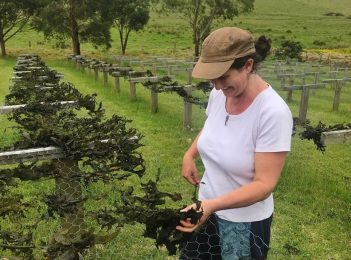 News
Tilba's Joanne Lane is about to embark on a global journey to investigate the potential and the possibility of seaweed (kelp) farming off the Eurobodalla coast. Jo and her partner Warren Atkins took over the well established Sea Health Products in 2015. Jo has just been awarded a Yulgilbar Foundation Churchill Fellowship to take the business beyond its hippy origins. "Betty Long...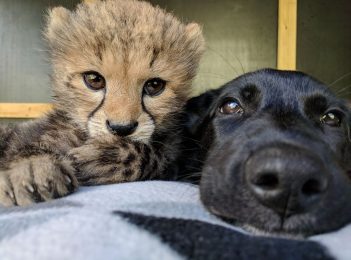 Community
The story of a cheetah being brought up by humans who has a dog for a best friend has turned a new page with the celebrity pair celebrating their first birthday. Solo the cheetah and Zama the cross Border Collie/Belgian Malinois met at the National Zoo & Aquarium when they were just one month old. They are being brought up...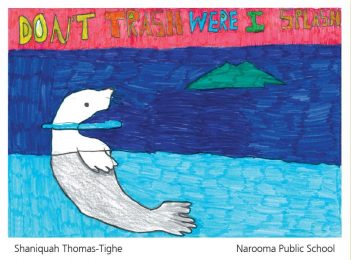 Arts & Culture
Eurobodalla locals are being asked to brush up on the "dos and don'ts" of recycling during National Recycling Week. Audits from Waste Management Australia show that in the last financial year more than 4,500 tonnes were collected in the Shire's kerbside recycling, which Council says significantly helps reduce what gets sent to landfill. Council's Acting Waste Manager, Adam Patyus says Eurobodalla...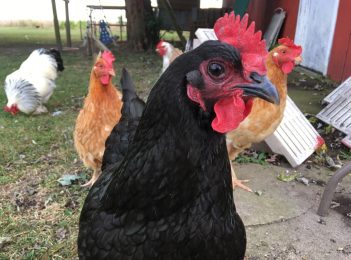 Community
In our slightly mad modern life keeping backyard chickens can give us simple pleasures with the added benefits of homegrown eggs and useful manure. For many people, the gentle clucking and scratching of chooks at home is domestic bliss. Chooks are also a great way to teach children about caring for animals, after all, who can forget collecting warm eggs...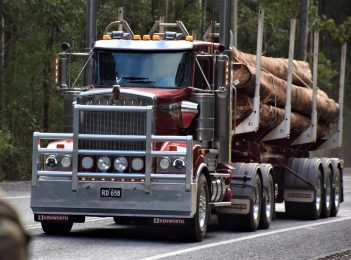 Environment
Conservationists are making their last stand for a section of Spotted Gum forest on the edge of Corunna Lake just south of Narooma. Protesters have been a regular site on the side to the Princes Highway since the harvesting operation got underway in late September. Early morning rallies today (November 9) and again tomorrow are emploring the NSW Forestry Corporation...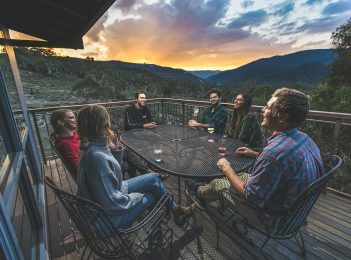 Environment
Does the idea of wildflowers, clear running rivers, crisp mountain air and a multitude of activities appeal to you? When the snow melts and the warmer weather arrives, many people head for the beaches but there is a cooler – or make that alpine - wonderland to explore at Kosciuszko National Park less than three hours' drive from Canberra. If...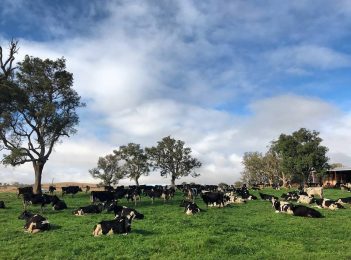 News
Dairy farmers in southern NSW are being encouraged to have their say on Australia's first mandatory dairy code, with consultation in Bega and Nowra later this month. It's hoped a mandatory code would improve contract negotiations between dairy farmers and processors and incorporate an effective dispute resolution process. It's an idea that springs from a recent review by the Australian Competition and...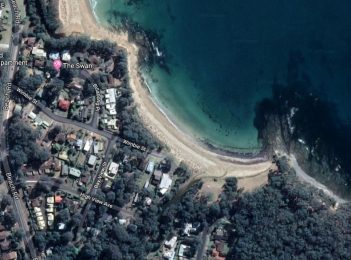 Environment
Eurobodalla locals are being warned to prepare for a summer of stinky creeks and waterways. This week's sprinkle of rain has taken some of the pong out of a number of local creeks and lagoons but with a long dry summer forecast on the back of prolonged dry conditions, the rotten smells will return with the right conditions. Prior to this...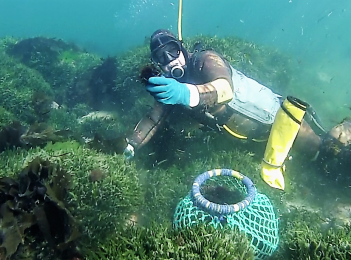 Environment
It's a local seafood trader that's been hidden in plain sight since 2005. Pambula business South Coast Sea Urchins processes 35-60 tonnes of sea urchin roe in its factory each year and yet few people know that it's there, or have tasted the bright orange-yellow roe. "We did a big recruitment a few months ago for our seasonal staff and...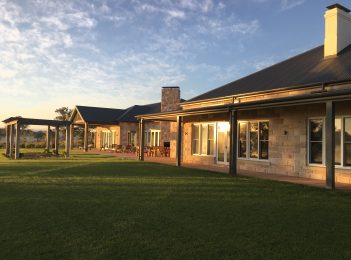 Property
Ageless, stately, elegant. This rural home in Jeir, north of the ACT in wine country has been designed and built to stand the test of time. The effort from Southern Highlands builder Quality Country Homes was rewarded with the Home of the Year award from the Housing Industry Association ACT and Southern NSW at its annual awards on Saturday night....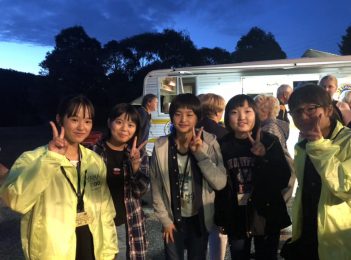 Community
Cooma's sister city bond with the Japanese city of Yamaga is on display this week. Locals will notice a Japanese delegation in town, as the Cooma Lions Club steps up once again to play host of this bi-annual exchange. The group of 27 high school students and eight adults arrived on Sunday (November 4) for a busy 6-day program that...
Property
Across the water from Lanyon Homestead and fronting the Murrumbidgee River sits one of the largest parcels of agricultural land in the ACT which has come onto the market after 47 years in the same hands. Canberra's 526-hectare 'Castle Hill' at 1449 Tidbinbilla, Tharwa, is a rare find given its proximity to the city and the grazing, farming and future...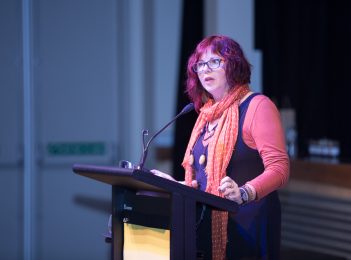 Podcast
Vimy Ridge resident and Bega Valley Shire Councilor, Jo Dodds strongly believes climate change is at play in her community, she points to the bushfires of March 18 that ripped through her community at Tathra. Sixty-five homes were lost on that day, Jo's home was very lucky not to be one of them. Her appeal to the Prime Minister in...