Environment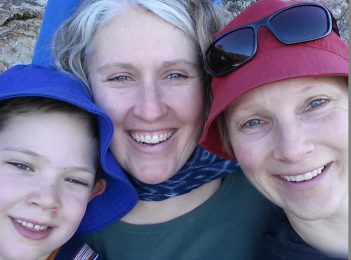 What's On
Brilliant blue skies will sparkle alongside community spirit this Sunday (September 30) for the Bega Tathra Safe Ride - NSW Bike Week Community Ride. The bushfire that destroyed so much just six months ago is inspiring many to take part, not just to raise money for the Mayor's Tathra and District Bushfire Appeal, but more so as a celebration of...
Arts & Culture
The power and importance of storytelling shown brightly at the Giiyong Festival at Jigamy on Saturday, the many and varied storytelling formats and styles was part of the magic but the real spark came from the people telling the stories. People with real and current connections to the dark chapters of Australian history and people with a real joy for the culture...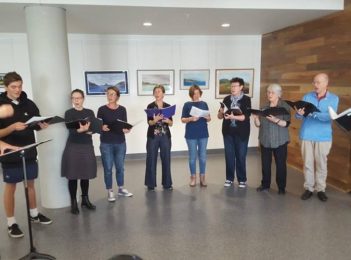 Arts & Culture
Community organisations of the Bega Valley; you have only days left to apply for the 2018 Mumbulla Foundation grants programs. When applications opened in mid-August the deadline was weeks away, well now its hear and screaming at your conscience. Applications close Sunday, September 30! The Foundation welcomes applications from not for profit and charitable organisations including; schools, charities, volunteers and individuals...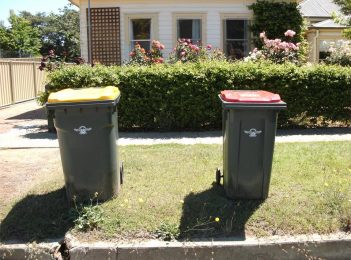 Opinion
Following a community meeting in Michelago last week, the Saturday morning waste collection service will continue into the foreseeable future. Residents living outside the town will still bring their rubbish into town on a Saturday morning, an outcome they are pleased with. For residents living in the Michelago village, as well as the villages of Nimmitabel and Bredbo, kerbside collections...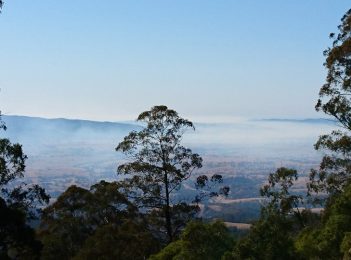 What's On
The NSW Rural Fire Service is asking residents across southern NSW to join with volunteer firefighters and prepare for the bushfire season during 'Get Ready Weekend' this weekend (September 22 & 23). The invitation is there to drop into your local RFS station and get involved in fun family events including kids activities, firefighting displays, opportunities to get aboard a...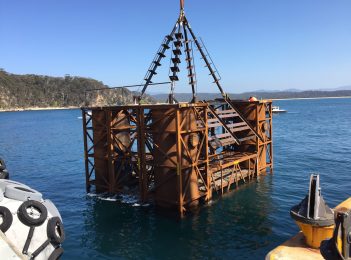 News
The South Coast's first offshore artificial reef has been plonked in the waters of Merimbula Bay with the aim of attracting life and improving fishing opportunities ahead of the summer holidays. The $1.1 million project has been funded from the NSW Recreational Fishing Trust, following advocacy from the Merimbula Big Game & Lakes Angling Club. The reef is located 2.5km southeast...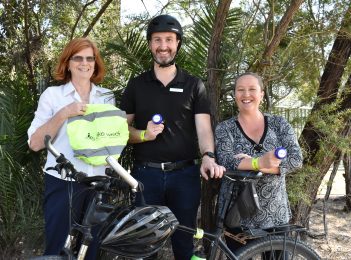 What's On
Cyclists of all abilities and ages have two events to choose from as NSW Bike Week rolls into the Eurobodalla this weekend. This Saturday, (September 22) Eurobodalla Shire Council will host a Clyde River Bike Ride along the Clyde River Foreshore in Batemans Bay. Council's Recreation Development Coordinator Matt Neason is encouraging residents to get out and enjoy the great...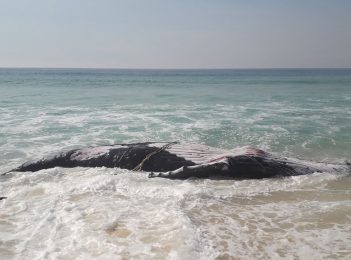 News
One of the most beautiful spots on the Far South Coast has been witness to an ugly intersection between man and nature. A juvenile Humpback Whale has washed ashore dead on Long Beach (also known as Haycock Beach) at the northern end of Ben Boyd National Park, near the famous Pinnacles between Pambula and Eden. Long Beach sits at the foot...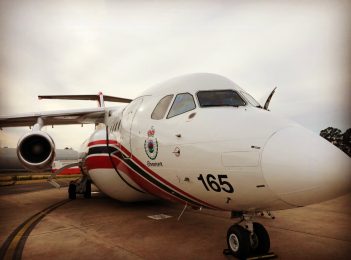 News
The effort against the Yankees Gap Fire burning in the Bega Valley for the last 34 days has seen a spectacular escalation with a large air tanker adding muscle and confidence. The tanker, known as 'Boomer' carries 11,000 litres of water or fire retardant and made seven runs over Yankees Gap yesterday (September 16). It is back in action today, returning to...
News
For a large part of Saturday (September 15) nowhere in South East NSW felt safe from fire, it's a feeling that is already chipping away at the region's lust for summer as the vast Yankees Gap Fire looms like a volcano in the drought-stricken landscape. Day 32 of this 15,500-hectare fire presented a flashpoint we had been warned about and feared....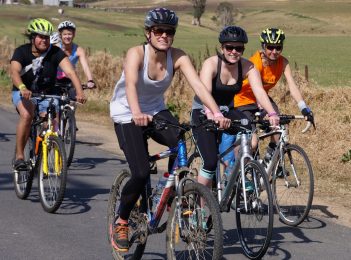 What's On
2018 brings a change in direction for the annual Bega Tathra Safe Ride NSW Bike Week Community Ride. The inaugural ride 12 months ago saw around 270 riders peddle from Tathra to Bega, this year cyclists of all abilities and experience will tackle the 16km paved route in reverse. Well not actually in reverse, that would be a big ask,...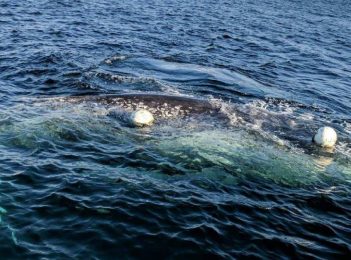 Environment
Whale watchers and boaties at sea have been keeping watch for a whale feared to be entangled in marine debris. The possible entanglement was reported off the Narooma coastline near Montague Island on Saturday. The National Parks and Wildlife Service launched a plane from Merimbula Airport on Sunday in an attempt to locate the whale. A spokesperson says at this...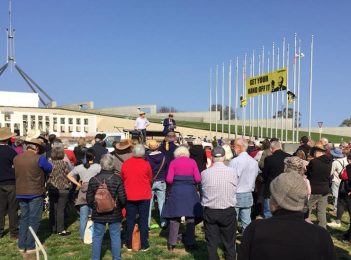 News
Regional voices have been loud on the first parliamentary sitting day of the new Morrison Government in Canberra. Farmers from across southern New South Wales have gathered in front of Parliament House frustrated by the new Prime Minister's response so far to climate change. "I am really disappointed at the first indications from the Morrison Government, it looks like nothing is going...