Environment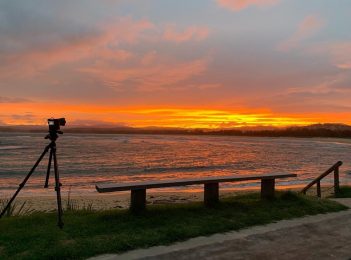 Arts & Culture
Bega Valley photography group, The Sapphire Snappers, recently celebrated two years of casual monthly gatherings also known as 'Instameets,' where amateur photographers meet, take pictures and share their best work on Instagram. One of the group's founding members, Jason Guthrie says Snappers was inspired by the positive response he and others were getting after posting pictures on Instagram and decided they...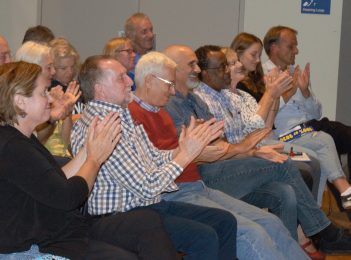 News
Between 350-400 people in Bega last night unanimously voted for 100% renewable energy for the Bega Valley by 2030. The vote, initiated by local climate change action group Clean Energy for Eternity (CEFE), follows a similarly unanimous vote and public meeting in Tathra on February 19. CEFE Founder, Dr Matthew Nott said that the results of both meetings will be taken...
News
Those concerned with the Eurobodalla Rural Lands Strategy have succeeded in delaying the process and making it an issue voters need to consider when they go to the ballot box for the NSW Election. "It's do or die on Saturday," says Kathryn Maxwell, Co-Convenor of the Nature Coast Alliance. "If you care about the Nature Coast and you want to see...
Environment
She came back. Last March she lived for a few weeks curled around the joists of my deck at home in the Bega Valley. I had no indoor mice or bush rats last winter, which I attribute to her efficient nocturnal hunting. I was sad when I hadn't seen her around this year, then three days ago she turned up,...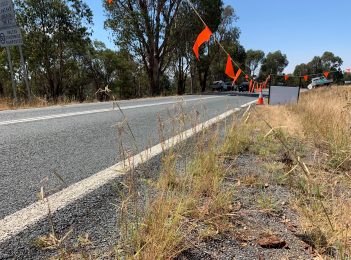 Environment
Swift action from the ACT Government's new Biosecurity Emergency Response Team has saved the territory from a new invasive weed which can quickly take hold and resists burning, slashing and herbicides. An infestation of the high-risk invasive species Coolatai Grass was recently spotted by a Parks and Conservation ranger along the Cotter Road near Duffy and removed within hours of...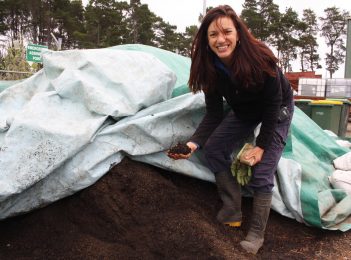 Community
Self-sufficiency has a beautiful symmetry for Simone Dilkara, an organic compost manager east of Bungendore. She loves making piles of compost at the organic farm, Landtasia. Big truck-loads of garden waste, commercial kitchen food scraps and a variety of manure are turned into organic compost. Licensed to accept 5000 tonnes annually, the farm sells out and cannot meet demand from...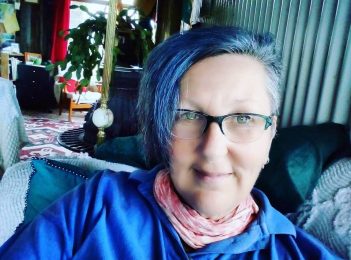 Community
Editors note: This Monday marks the one year anniversary of the Reedy Swamp, Vimy Ridge, and Tathra Bushfire. Sixty-five homes were lost on March 18, 2018. A number of community events are planned to mark the occasion. Sharing stories from that day has proven to be much needed and effective. The Stories of March 18 group recently hosted a writing...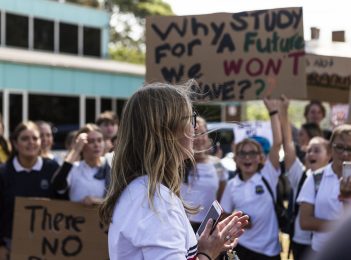 News
"Stop climate change, stop climate change", yelled a child protesting on his dad's shoulders as part of the national Climate Change Strike in Moruya. Students marched from Moruya High School to the Eurobodalla Shire Council chambers and were met with a round of applause by adults in the community. Council General Manager, Catherine Dale briefly addressed the protesters acknowledging their...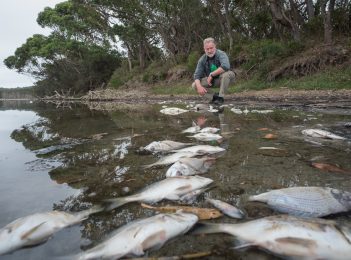 News
Another coastal waterway is falling victim to dry times with the Department of Primary Industries (DPI) - Fisheries investigating the death of hundreds of fish at Meringo Lagoon/Lake south of Moruya. The marine species washing up on the shoreline include Black Bream, Gudgeons, Mullet, Luderick and eels. "The suspected cause is related to the very low water levels at Lake...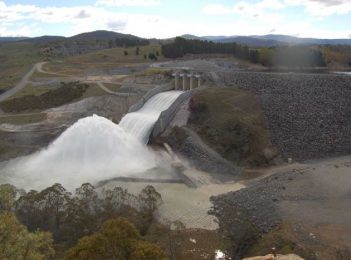 News
The new Snowy Advisory Committee (SAC) has delivered its first report to the NSW Government and is supporting high flow events during winter and spring this year, along with a bigger water release to help flush the river system in October. The Committee was formed last year to deliver independent, expert and community-based advice on environmental water flows into the Snowy River...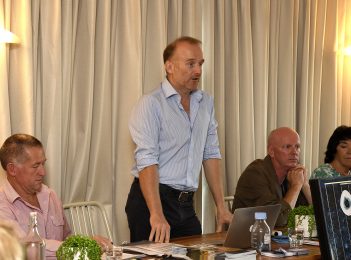 Opinion
The key issues for the Federal election are still up in the air, but if the Monaro candidates' debate last week was anything to go by, there are plenty of people who believe the NSW election on March 23 will be at least partly a referendum on climate action. Repower Monaro organised the forum, held in front of a near capacity...
Arts & Culture
"It's beautiful that people are stopping and asking me questions about the poles and showing an interest," says Djiringanj elder, Colleen Dixon. Colleen has been trying to get a fresh coat of paint on three Aboriginal totem poles in Bega's Littleton Gardens since Saturday morning. "I'd be finished by now if I wasn't doing so much talking," she laughs. Speaking to...
Opinion
I'd like to let your readers know about what's happening to recycled water from the Merimbula Sewage Treatment Plant (STP) and outline our plans for future treatment and disposal improvements, which will ensure we can continue to protect the natural environment, public health, and enable us to rehabilitate over three hectares of dune habitat. At the moment we discharge excess...