Loading Gallery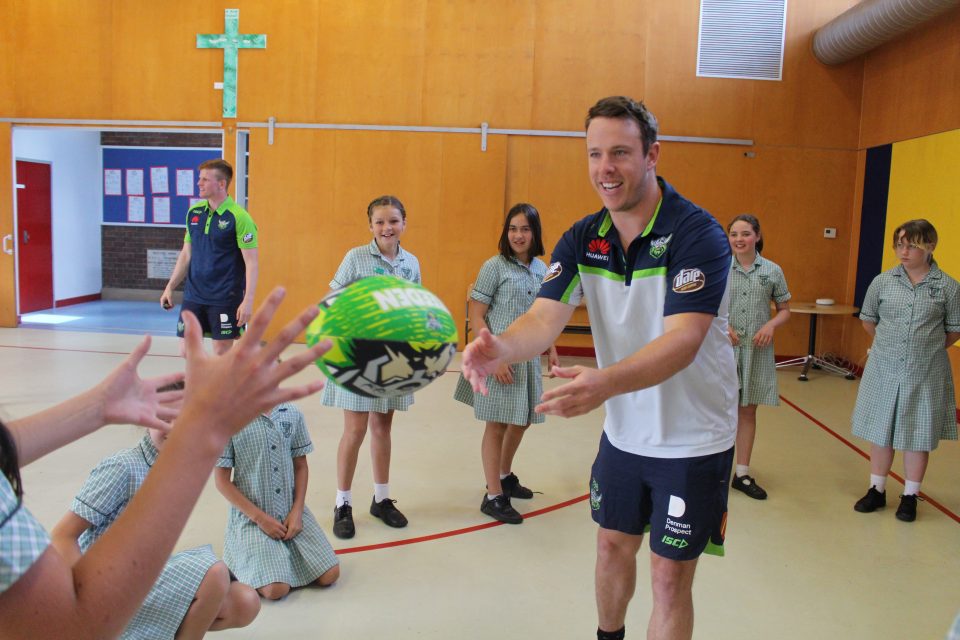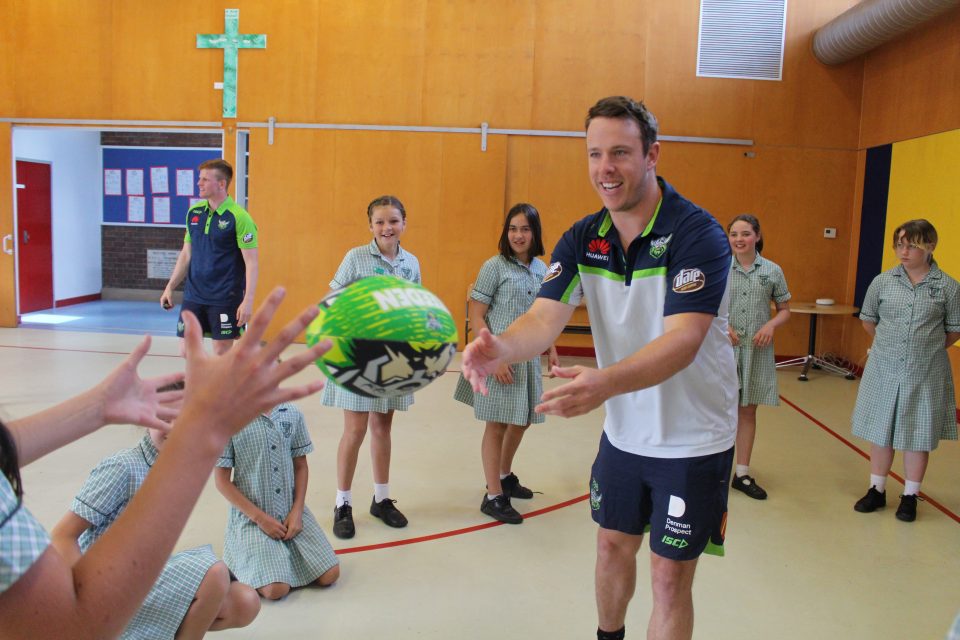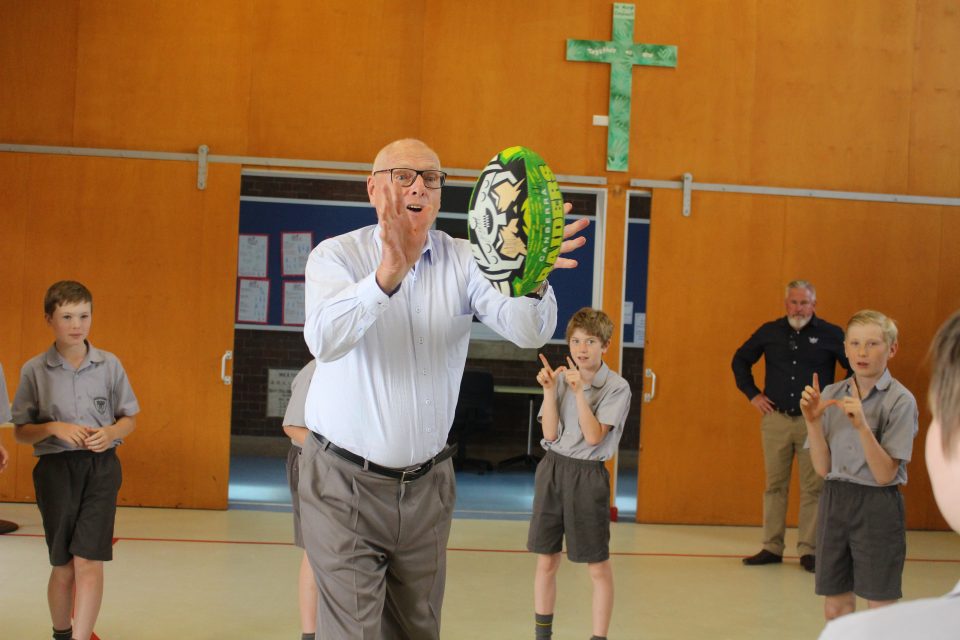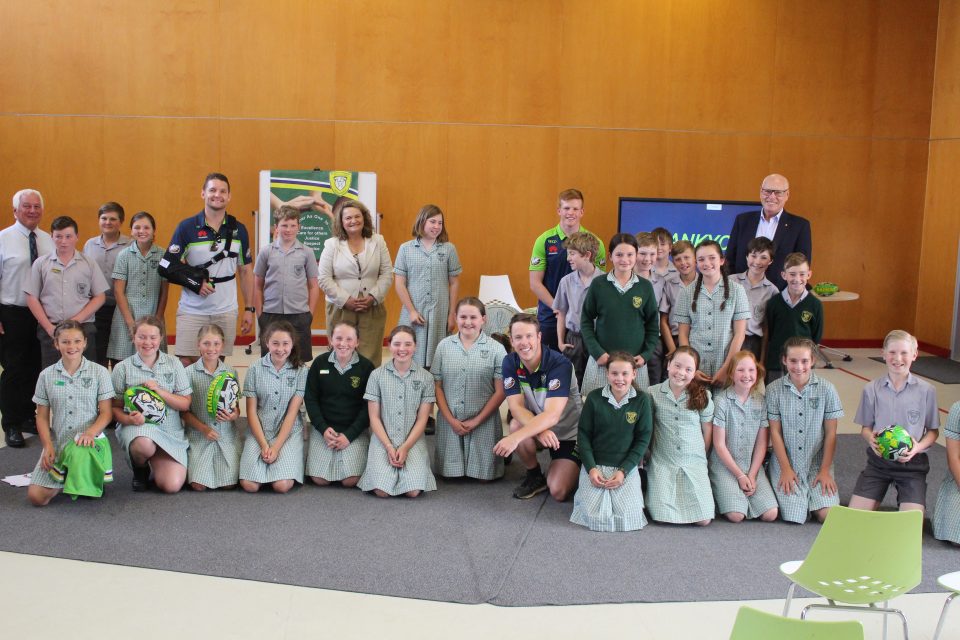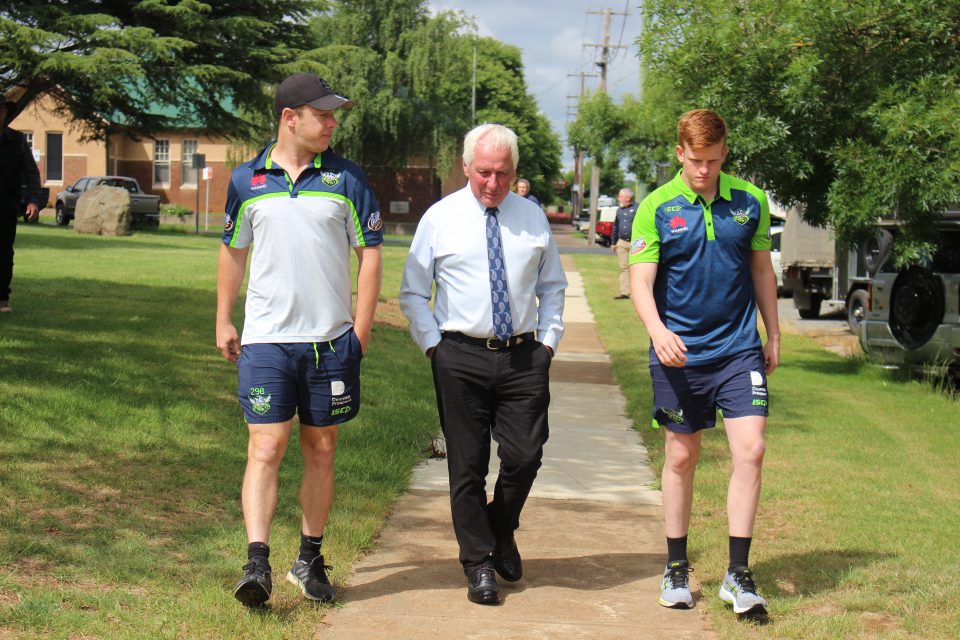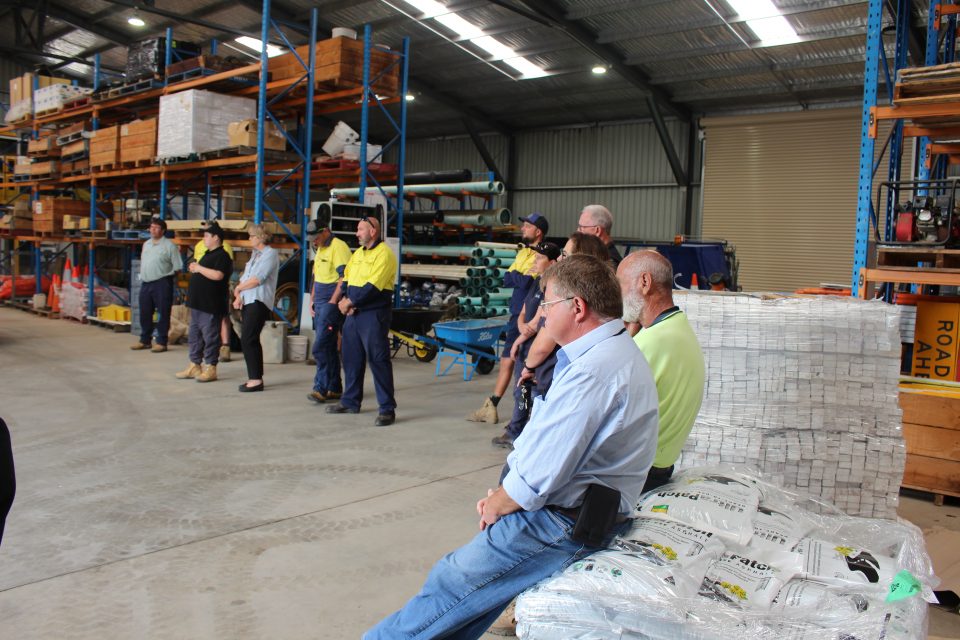 1/7
Players from the Canberra Raiders, including captain Jarrod Croker and Sam Williams, paid a special visit to Crookwell on Tuesday, 24 November.
A Raiders spokesperson said the visit provided a chance for the rugby league players to visit the town near to where Croker grew up in Goulburn, and where Sam's wife, Sarah Gilbert, was raised.
Sarah's father, Ashley, is also from Crookwell and used to play for the Raiders in the 1980s.
---
READ ALSO: Five-day bootcamp prepares forestry firefighters for season ahead
---
The aim of the visit was to promote the Raiders' fitness mentoring program. The players and Raiders CEO Don Furner visited Upper Lachlan Shire Council's works depot, the new Memorial Oval Centre, Crookwell Public School and St Mary's Primary School.
NSW Senator Jim Molan and representatives of the Crookwell Green Devils rugby league club and Crookwell Dogs rugby club joined the Raiders during the visit to help them promote the program.
The Aspire program combines theory and outdoor fitness to target primary school children, community groups and local government to build community resilience and a stronger sense of community.
---
READ ALSO: Olympic swimming coach Don Talbot saw her ability, not disability
---
Each session is undertaken in two parts, with students working through the theory component in class and then participating in a rigorous practical component.
"I think it's very important to encourage people to talk about resilience and about taking good care of yourself – physically and mentally – and about watching out for each other," said Upper Lachlan Shire Council's general manager, Colleen Worthy.
"It can resonate even more for some people when they hear these things discussed by prominent sportspeople and people with a public profile."