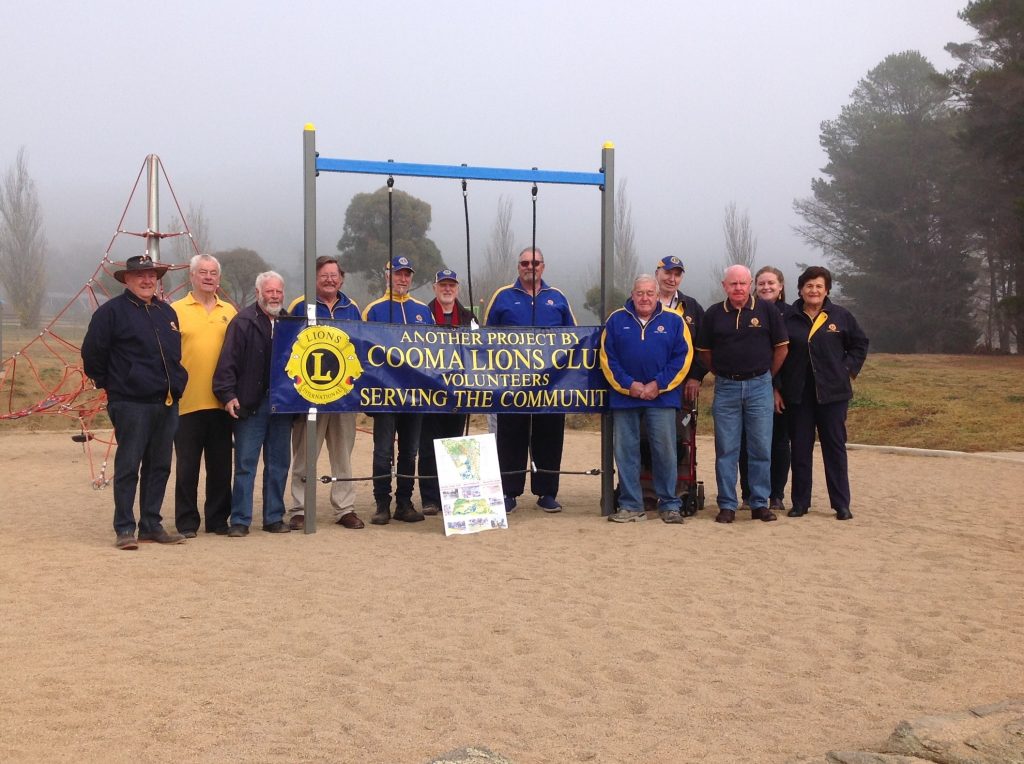 Deputy Premier and Member for Monaro, John Barilaro got a chance to goof off today (May 26) with the official opening of Stage 1 of the Cooma Lions Park upgrade.
Mr Barilaro left talk of nuclear power, council amalgamations, and the sale of Snowy Hydro behind as he tested the park's new flying fox with Snowy Monaro Administrator, Dean Lynch.
The redeveloped Cooma Lions Park at Yallakool Road was officially opened today. There's a leash free dog area, improved seating and an adventure playground fitted out with a flying fox! Here is our Administrator Dean Lynch and Deputy Premier John Barilaro trying the flying fox.

Posted by Snowy Monaro Regional Council on Thursday, May 25, 2017
The work is the first step of a big vision for the park on Yallakool Road, just north of the Cooma CBD.
Lions Club members and Snowy Monaro Regional Council have got the job done ready for winter; stage 1 includes landscaping, road and parking area improvements, fencing of a 'leash free' area for dogs, installation of a flying fox, and most importantly new playground equipment.
Cooma Lions say the upgrade is already popular with local families and no doubt will pull a crowd over the busy winter months.
An extraordinary 1,500 volunteer hours have gone into the project which has been looked after by Lions Club Project Manager Chris Reeks and Construction Manager John Britton.
Chris says, "Our ongoing aim is to bring the park into the 21st Century and provide an up-to-date fun and recreational facility."
Weekly Newsletter
We package up the most-read About Regional stories of the past week and send direct to your inbox every Thursday afternoon. Subscribing is the easiest way to keep up, in one hit.
The dream of the club is to develop the site into an adventure playground, future works are likely to include additional car parking, construction of the next section of the Cooma North to Murrumbidgee walking/cycle path, as well as refurbishment and upgrade of the existing BMX circuit.
The club is also open to community suggestions for further upgrades.
Cooma Lions has a long association with the park having originally owned the site and carrying out the initial development before handing it over to Council to manage and maintain in 1986.
These works have been made possible by a grant under the NSW Government's ClubGRANTS scheme.
*Content contributions from Cooma Lions and Snowy Monaro Regional Council