About Regional is a place for the stories of South East NSW.
South East NSW sits between the snow of Thredbo, Jindabyne and Cooma and the sand of Batemans Bay, Narooma, and Eden.
In 2018, About Regional became part of the Region Media Group.
The Region Media Group incorporates:
As a group, RiotACT platforms command the attention of 100,000+ Facebook followers, 12,000+ Twitter followers, and 10,000+ Instagram followers.
Our people: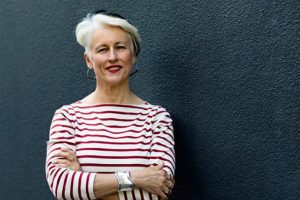 Genevieve Jacobs, Group Editor
Genevieve Jacobs has been a journalist for 30 years, working in print and radio. Her career began with rural newspapers on the South West Slopes, she has freelanced for national magazines and spent a decade with ABC Radio Canberra. She works with a wide range of Canberra organisations including the Tara Costigan Foundation, and Gift of Life ACT, sits on the ACT's advisory committee for Historic Places and the boards of the National Folk Festival, Canberra International Music Festival, M16 artspace and the Conflict Resolution Service.
Genevieve has an enduring interest in building community, and creating discussions that include us all. And she still loves nothing better than a good yarn.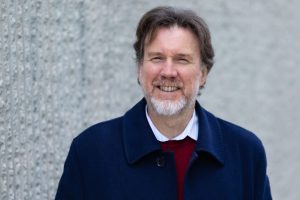 Ian Bushnell, Senior Journalist
Ian "Bushy" Bushnell is a career journalist and a former News Editor and Chief of Reporting staff at The Canberra Times, where he was at the centre of some of the capital's biggest stories.
A Canberra resident since 1995, he and his partner have raised three children here and takes a keen interest in politics, urban development, health, education and sustainability issues.
He enjoys the ACT's bush environment and its rich cultural offerings including music, theatre and sport, and a good bottle of red.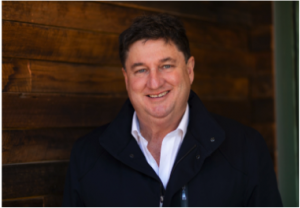 Tim Gavel, Featured Contributor
Sports commentator with ABC Grandstand since 1988 calling a range of sports including NRL, Super Rugby, Wallabies, Rowing World Cups, Rugby World Cups, Socceroos, Matildas, Opals, Boomers, WNBL, NBL, International Netball, Men's and Women's one day international cricket, Big Bash, World Volleyball League for Fox Sports, Rowing World Cup and National Championships for Fox Sports and the 2000 Paralympics.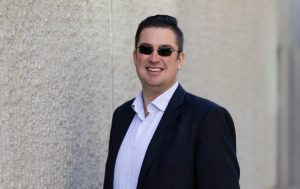 Michael McGoogan, Co-owner/Director
A homegrown technology prodigy, Michael founded what would become one of Australia's largest cloud service providers, UberGlobal, in his Rivett bedroom when he was just 14. Few of his early clients knew they were dealing with a Year 8 student who took support calls during classes at Melrose High.
By the time Michael was 27, UberGlobal's customer base had reached 130,000+ and Melbourne IT had come calling. They acquired the business for $15.5 million in April 2015.
Michael is a business builder and investor who helps online companies manage growth, drive revenue and stay profitable.
Michael and Tim White purchased RiotACT in 2016.
There is much more to Michael's story, check it out HERE.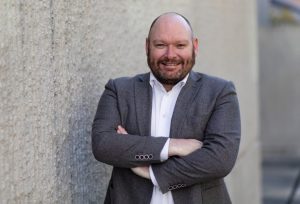 Tim White, Co-owner/Director
Canberra-born, Kambah-raised tech entrepreneur Tim White was one of the driving forces behind real estate platform Allhomes.
Tim was CEO of Allhomes from 2007-2016. While Tim was at the helm, the number of listings on the site grew from 5,000 to 430,000. Page views rose from 10,000 per day to 2 million per day, and revenue grew at an annual rate of 35 per cent. Allhomes became one of the most trusted and iconic brands in the Canberra region.
Allhomes was acquired by Fairfax Media in 2014 for $50 million.
Inspired by his young family, Tim is a passionate advocate for life in the capital. Read more of his story HERE.
Contributors
Our full-time team is supported by an increasing diversity of regular contributors.
This depth of talent adds a dynamic to our coverage of Canberra and the surrounding region that is unique and insightful.
Meet our contributors HERE.