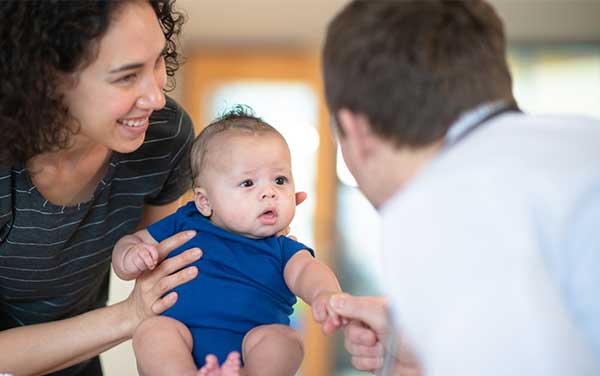 Nothing is more important than your and your family's health. Whether you're suffering from the common cold, an ear infection, or something more serious, it's essential that you have a trusted doctor to turn to.
To help you find a medical professional that you can rely on, we consulted Batemans Bay locals and asked them to share their experience with the region's doctors. And now, the results are in.
Without further ado, here are the top three best doctors in Batemans Bay.
What makes an excellent doctor?
Regardless of what you're suffering with, it's crucial that your doctor has the skills and expertise necessary to give you the treatment and support you need. As you search for a doctor in the Batemans Bay area, we suggest keeping a sharp eye out for the following must-have traits:
Years of experience. Doctors that have years of on-the-job experience have seen it all before. They know exactly how to pick up on signs and symptoms of common and uncommon illnesses.
A compassionate approach. Dealing with medical issues can be emotionally draining. The last thing you need is a doctor that judges you. The best doctors are compassionate and understanding.
Conveniently located. Whether you visit your doctor once a year or once a month, it's critical that their practice is located within close proximity to your home or your place of work.
Specialty areas. If you have a particular condition that you need help with, it's a good idea to look out for a doctor with specialist experience and training in that area.
Do you agree with our list? What else do you look for in a doctor?

Weekly Newsletter
We package up the most-read About Regional stories of the past week and send direct to your inbox every Thursday afternoon. Subscribing is the easiest way to keep up, in one hit.
The top doctors in Batemans Bay according to you
To be listed in our Best of Region series, each business needs to have consistently received positive feedback on both Google and Facebook and maintain a minimum average of 4/5 stars.
The locals have spoken. Now, it's time to introduce the best doctors in Batemans Bay.
The dedicated team behind Bayview Medical Cottage make it their mission to provide the highest industry standard of patient care. They always strive for a holistic approach to the diagnosis and management of illness. With years of experience in the community, they are committed to promoting health, wellbeing, and disease prevention to patients of all ages and from all walks of life. Everyone is welcome at Bayview Medical Cottage, so feel free to contact their friendly team with questions or concerns.
Batehaven Medical Centre is home to several general practice doctors with full qualifications and years of experience. They can assist with the whole gamut of medical concerns, regardless of your age or gender. For after-hours care, they recommend contacting Batemans Bay District Hospital.
Batemans Bay Hospital is open 24 hours a day, seven days a week, 365 days a year for emergency services and after-hours care. The dedicated team of medical professionals at Batemans Bay Hospital are committed to protecting the health and wellness of their community. They provide both inpatient and outpatient services and are willing to do what it takes to help you achieve the healthy lifestyle you've always dreamed of.
Who did you pick?
If you believe we have got it wrong, please let us know.
Thank you so much to all who commented and provided insightful feedback. If you believe we got it wrong, please let us know in the comments section below. Share your go-to doctor and any experiences – good or bad – that you've had.