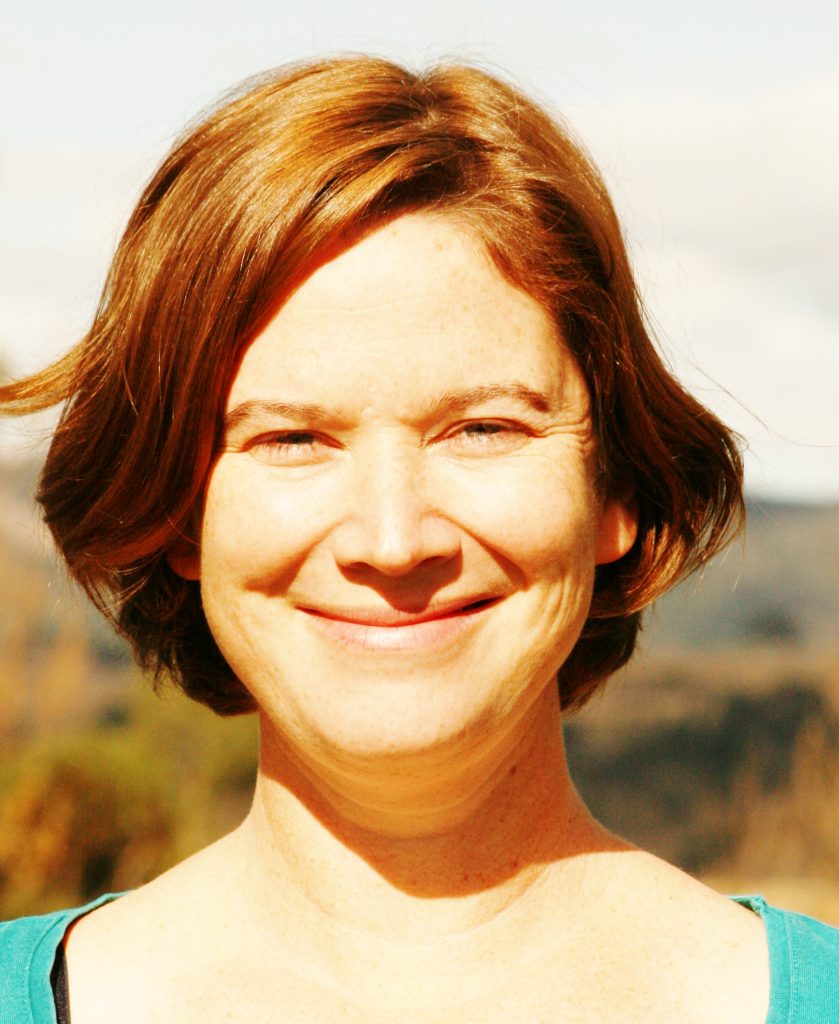 "I think this is still a road," Pete ponders as our 4WD tips forward almost perpendicular to the drainage ditch below.
He was a child when the road was pushed through the Tantawangalo forest on the western side of the Bega Valley in NSW. He remembers it as a desecration. Yet here we are in our beast of a car, enjoying the mad comic thrill of driving a track that, at this point, looks more like a waterfall.
We'd spent hours on foot in the forest, sitting for a while on a granite outcrop a few metres from a sleepy red-bellied black snake. Birdsong was everywhere. Yet back in the car, detail and minutiae shrank and retreated beneath the sputtering diesel rumble of the engine as the forest became our 4WD fun park.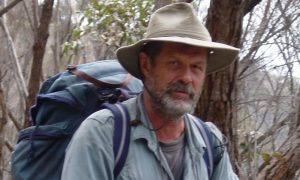 Over the space of a decade John Blay, poet, naturalist and author of On Track: Searching out the Bundian Way, walked through the escarpment country south of here, from the Snowy Mountains to the coast.
With the help of local Aboriginal friends and elders, he traced the ancient track from Targangal (Kosciuszko) to Bilgalera (Fisheries Beach, Eden), describing artifacts, bogong moth festival sites and yam gardens along the way.
His experience of walking was one of making time for detail: to walk, and not to hurry. Allowing detail to emerge; to allow country to present itself to him in a way that it had to so many others for millennia.
Weekly Newsletter
We package up the most-read About Regional stories of the past week and send direct to your inbox every Thursday afternoon. Subscribing is the easiest way to keep up, in one hit.
A naturalist can be one of two things: an expert in natural history, or a person who expresses naturalism through their art. We tend to think of these as separate, and that expertise in natural sciences cannot come about through artistic pursuits.
However, John Blay has done just that.
From his book, On Track: Searching out the Bundian Way:
"I've lost connection. I walk on automatically. My lips are cracking. This strange, difficult country must somehow fit into the jigsaw puzzle.
"In various places I can see the large ink-blots they call the Black Scrubs, which are in fact a dry rainforest comprised of a dense acacia canopy of up to 20 metres with an understorey of wax-flower, daisy-bush and hop-bush. They stand out like dark, sharply delineated birthmarks on precipitous slopes."
John Blay was once a lawyer, and then wrote drama series for ABC radio and TV. In the midst of this writing career, John received a Parks Writer's Grant to spend a year walking through the bush and to write about his experiences.
He started off in the remote wilderness of Deua National Park in NSW, its forests pitted with limestone sinkholes, and finished two years later in Bemboka, having traveled through the deep Brogo River gorges and having – somehow – discovered a new species of acacia.
"How outrageous that a mug like me can go out and find a new species," he says.
"There are gorges – you can be walking along the river and the nearest plants are 200m above you on top of cliffs, looking down at you, and it's very severe type of country.
"I'd been seeing a couple of patches of silvery stuff up there, and I wasn't sure what it was…but when I was walking down one of the little tributary creeks, there was one growing right in front of me, and I thought, wow – that's a strange tree. It's kind of bright blue or silver: bright silver," he says.
Unable to find it in the plant books he had with him, John took samples to the Australian Botanical Gardens herbarium, and after a year it was identified as a new species: Acacia blayana, Brogo Wattle.
Was this just a stroke of luck? It seems not.
Time, space, curiosity and respect for local and historical wisdom set the scene, but it was John's openness around using science as a descriptive tool that led him to the point of discovery.
"Taking the wide view is very slow and very difficult, because you're not just talking about botany or biology, you're talking about how all the things come together" Blay says.
"And part of it is that you're talking about how they come together through European eyes.
"Also tied up with that is an Aboriginal view, or respect for the Aboriginal view, and it takes quite a lot of ingenuity or something to pull that all together.
"You can take the aesthetic view as well as the scientific view, and it's beautiful to marry the two," he says.
John enthusiastically shared his discovery with scientific friends, and soon they were finding more new species, such as the Deua Grevillea.
Now recognised as an authority on the natural and human history of the South East, John Blay works with the Eden Local Aboriginal Land Council in setting up the mountains-to-sea Bundian Way as a heritage trail.
Much of our lives are spent on the fast road, as though the places we move through exist only for our passage.
Landscapes are bursting with information; by taking the "wide view", we can find links between history, culture and science, carving out a new way of relating to country.
And if we step out of our cars, and let ourselves be artists, scientists and explorers simultaneously, we might find something entirely new – shining bright silver, perched on a cliff in the wild country.
At the risk of getting fit, Pete and I might ditch the 4WD next time and simply go for a walk.
John Blay is also the author of Part of the Scenery (McGree Phibble/Penguin Books) and Trek Through the Back Country (Methuen).
On Track: Searching out the Bundian Way is published by New South Publishing.
Available through all good bookstores.
Dive into Kate Burke's world of regional science and innovation at Raisin.