Tag Archive: sustainability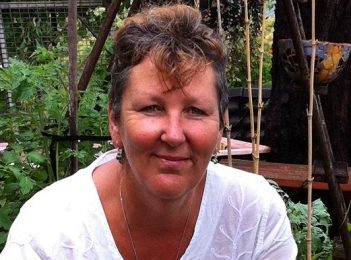 Environment
Are you set to get into spring and all that it entails - making your garden ready for the next few months of warming conditions? In some gardens on the south coast, plants (as well as animals and birds!) have already begun their explosion of flowers, perfume, and accelerated growth. What to do? Well, hopefully you've survived the challenge of...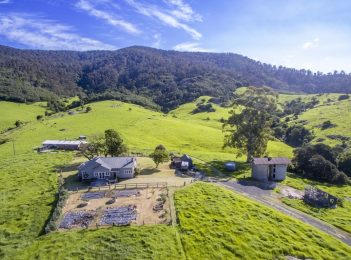 Arts & Culture
The new owner of the River Cottage Australia property at Central Tilba on the New South Wales Far South Coast is a 36-year-old single builder from Sydney looking for a place to put roots down and call home. Tristan Diethelm says he is comfortable with the price he paid for the famous TV set but wouldn't reveal the final figure....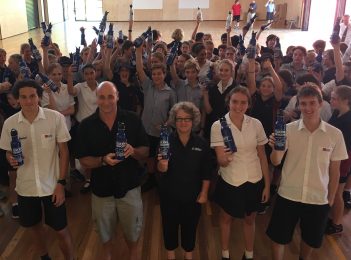 Environment
This week, one man takes on the garbage building in our oceans… Every high school student in the Bega Valley will soon have a reusable drink bottle, cutting the need for single use, light weight, disposable plastic water bottles. Over the last couple of months' students at Eden Marine High School, and Lumen Christi Catholic College at Pambula have received...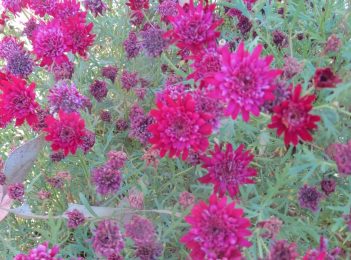 Environment
The colder months are here and our region really feels it. Life retreats only planning to stir with the first rays of spring, but don't you retreat from your vegepatch or orchard, there are things to be done and still food to grow. First a bit of observance - with a cuppa and sitting in the sun in the middle of...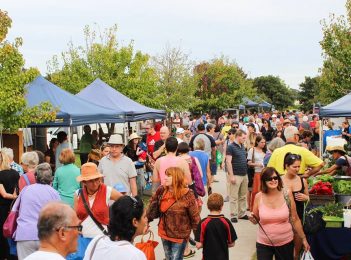 Environment
The Eurobodalla food economy is pushing forward - like a pumpkin vine that sprouts from a compost heap. "Growers are outgrowing the farmers market," says local food advocate Kate Raymond. "They need more avenues through which to sell at a high enough margin to keep doing what they're doing." In recent years, the river town of Moruya has seen increasing...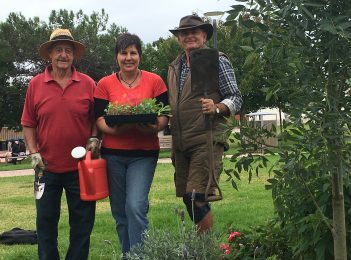 Health & Wellbeing
The Gang Gang Cockatoos have arrived in the bush around my place, a sure sign autumn is here. Mind you I was in Cooma this week and the trees in Centennial Park aren't showing any signs of it. Given that we are about to tick over into April, those leaves will soon be changing. Autumn is a theme that runs...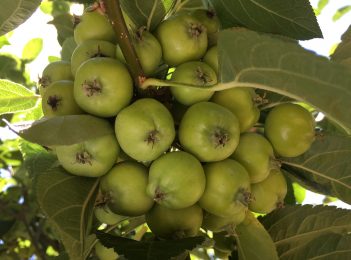 Environment
Everything is crispy, trees are turning up their toes and dust is now the common ground cover. How on earth can we keep a productive vegetable patch and prevent fruit trees from losing their crop in these extreme dry times? Part of the answer - grow plants that are up to the challenge. Heat tolerant plants for the vegetable garden:...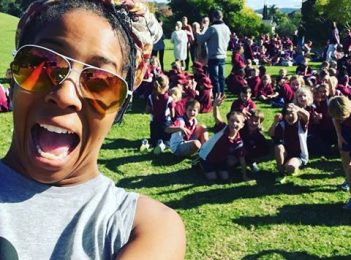 Arts & Culture
About Regional - the podcast, episode 3, November 6 2016 Thanks for clicking on, in this week's program: A lesson in youth engagement from Cayce Hill from the Funhouse in Bega and a pitch for their Pozible campaign. They are chasing a year's rent to expand on their dynamic program in 2017. Read more here. A snap from a literary lunch...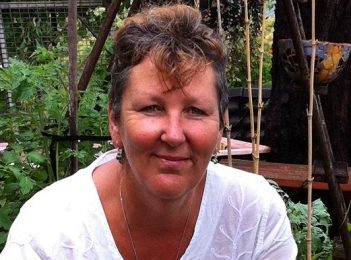 Environment
It's all about the base, 'bout the base, 'bout the base...the garden bed base that is. If you want to grow luscious healthy, strong and abundant vegetables, herbs and flowers, you are going to need good quality soil. As well as good soils, a vegetable bed needs aeration, sunshine, water and lots and lots of food - if you want...