Tag Archive: Stonewave Taiko
Arts & Culture
Twenty-four Japanese drums hand crafted in the salty air of Tathra are being delivered to Western New South Wales today. "We often stop work to watch whales breach and blow their spray," Luke Hamilton says. Luke and Chris Korvin are both drummers with the Bega Valley based Stonewave Taiko but have branched out to create their own taiko making business....
Arts & Culture
The National Folk Festival in Canberra is underway and there is somewhat a South East take over happening with a bunch of artists from this side of the mountain performing. People like Heath Cullen, Kate Burke, Mike Martin, Sam Martin, Stonewave Taiko and the Djaadjawan Dancers are all taking centre stage. In the week's leading up to the National, South...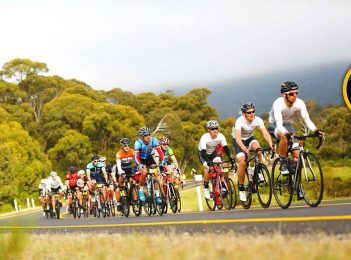 Arts & Culture
About Regional - the podcast, episode five, December 14 2016 About Regional – a new place for the people and stories of South East NSW. The last program for 2016: *The Funhouse crowdfunding campaign succeeds; Bega gets a youth and community centre in 2017! Read more HERE. *Dr Matthew Nott, the founder of Clean Energy for Eternity says households in the...