Tag Archive: Mike Kelly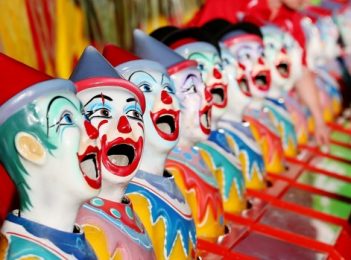 Arts & Culture
Politics is part of every country show. There is the tongue-in-cheek variety between Jersey and Friesian dairy farmers, between sheep and goat graziers, and between dressage horses and motorbike clubs, but room is always made for the "more serious" variety, the politics that normally takes place in a parliament house or council chamber. In fact, country shows provide one of...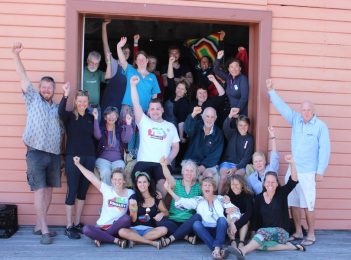 Health & Wellbeing
Opposition Leader Bill Shorten was among the first to thank and congratulate Tathra's Eddie Blewett and his family this morning following news that Australia had said YES to marriage equality. https://www.facebook.com/BillShorten/videos/1521314424571780/ Eddie and his mums, Claire Blewett and Neroli Dickson gathered at The Wharf Locavore at Tathra with friends to hear the announcement from the Australian Bureau of Statistics. The YES...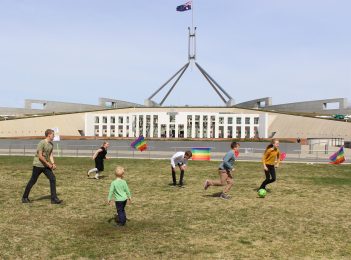 Health & Wellbeing
This time last week I was witness to the most amazing thing. A fourteen year old boy went to Canberra and caught the ear of national media and the alternative government. Last Tuesday's 'event' on the lawn in front of Parliament House was born from Eddie Blewett's experience 12 months prior. Eddie and his two mums traveled from their home...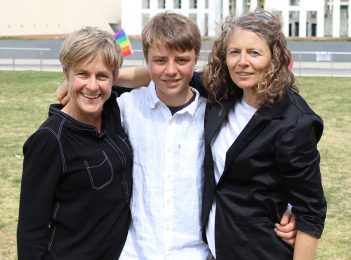 Health & Wellbeing
In September 2016 Tathra's Eddie Blewett stole Question Time in the Federal Parliament. Eddie travelled to Canberra with his mums Claire Blewett and Neroli Dickson and other Rainbow Families asking MP's to stop the plebiscite on same sex marriage and to have a free vote in Parliament. Among the politicians they met was deputy Labor leader Tanya Plibersek, who took...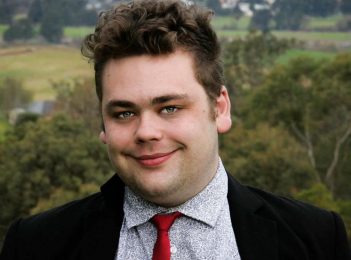 Health & Wellbeing
The disappointment around the postal plebiscite on marriage equality is real and bitter for many, but it seems it is the only course of action available to bury this boring issue once and for all. Boring because for so long the vast majority of Australian's have understood that 'Love is Love' yet the months/years of political scratching around has disillusioned...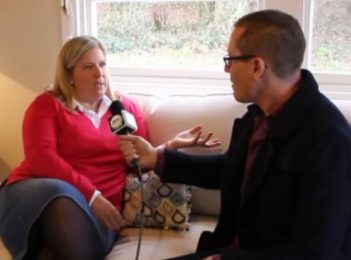 News
One of The National Party's strongest voices in South East NSW has moved to end speculation about her political ambitions. Monaro local, Bronnie Taylor says she won't stand for preselection if The National's decide to contest Eden-Monaro at the next Federal Election. Commentary has been building since The National's launched a Cooma - Snowy Branch in early July. Despite the...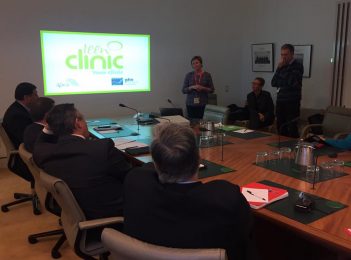 Health & Wellbeing
A Bega doctors clinic and its simple commitment to providing time and space to Bega Valley teenagers is getting attention at the highest levels. For the last year, the Bega Valley Medical Practice in Bega has run a free weekly drop-in health clinic for teenagers. Known as 'Teen Clinic', the Practice sets aside time for teens with registered nurses (RN) two afternoons a week. High schoolers simply show...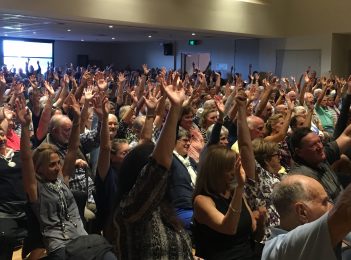 Health & Wellbeing
Nothing brings a country town out like concern for its health service. Five hundred people packed into the Bega Valley Commemorative Civic Centre tonight (March 9) following the snap sacking of orthopaedic surgeon, Dr Chris Phoon. Dr Phoon's 3-year contract at the South East Regional Hospital (SERH) in Bega has not been renewed, despite, as the community was told tonight, an...