Tag Archive: history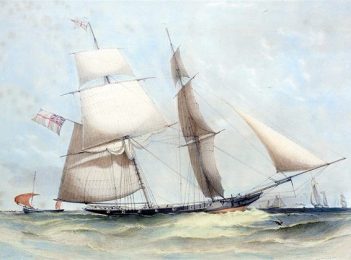 Arts & Culture
Today the story of a bunch of people with history and salt water in their veins, people making progress on ambitious plans to build a replica of an 1830's luxury sailing ship. Scottish-born entrepreneur, Ben Boyd sailed the 25 metre Wanderer into Sydney in July 1842, he soon set sail for Twofold Bay at Eden on the NSW Far South...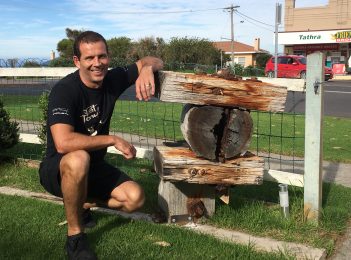 Arts & Culture
The record-breaking seas that slammed into the much loved Tathra Wharf in June 2016 have opened a new chapter in the history of this 150-year-old structure. The timber that was salvaged from the wrecked sections of decking and pylons has been snapped up with a sense of reverence. A host of upcycled projects has been born spreading the affection for this Far...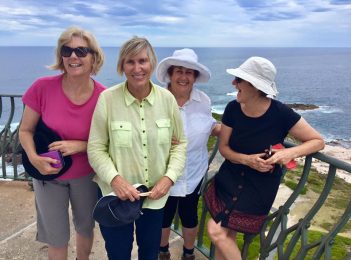 Environment
The pink and purple coastline that stretches south from Twofold Bay at Eden has long inspired bold and daring feats, and it continues to do so in 2107 with the launch of a new eco-tourism venture. Light to Light Camps rolls out the red carpet for small groups of hikers, the first party of four 'mature' ladies has just returned...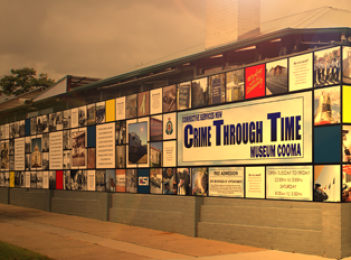 Arts & Culture
My partners in this week's podcast are Light to Light Camps – pristine beaches, great food, hot showers and comfy beds. This is your chance to explore the Wilderness Coast in style. Thanks to Jen, Arthur, and Jake for your support. In this program an interview that was a real surprise to me. I stuck a microphone in front of Andrew Weglarz...