Tag Archive: Far South Coast Surf Life Saving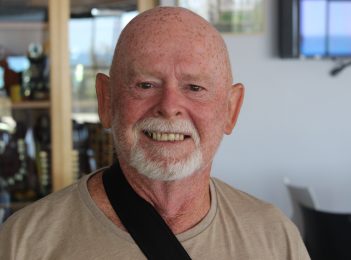 Health & Wellbeing
Perhaps the best result in the 2018 George Bass Surfboat Marathon is that Wayne "Superman" Kent is still alive. The 66-year-old member of Pambula Surf Life Saving Club started the epic race in Batemans Bay on New Year's Eve, 31km's later as "Super" was helping pull his boat ashore at South Head, Moruya his heart stopped. "The bloke was dead when...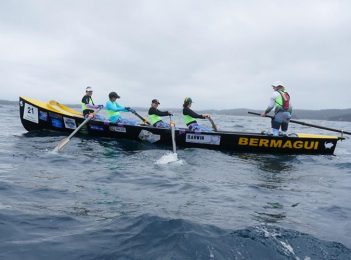 Health & Wellbeing
Day two of the George Bass Surfboat Marathon was a slog, with the events 25 entries having to punch through a stiff southerly breeze and swell to make it to Coila Beach at Tuross. The 18km leg started with a tribute to a stalwart of the Moruya Surf Club and the Bass, Lesley Pheeney. Lesley was the race secretary for many...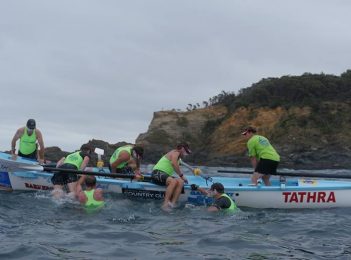 Health & Wellbeing
The first day of the George Bass Surf Boat Marathon took a twist at the Moruya finish line, one that points to the challenges of the great race. The 66-year-old sweep of the Pambula Men's Masters crew had a heart attack and was revived on the beach. "Volunteers on patrol with Mourya Surf Club responded quickly and a doctor rowing for...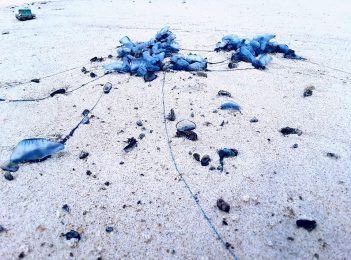 Environment
Locals and visitors have been returning beaches along the Eurobodalla and Bega Valley coastline, the chill of winter replaced with the temptation of a swim under big, bright, blue skies. But that springtime enthusiasm has been tempered on some beaches with the mass arrival of familiar but alien looking creatures - Bluebottles. Not one creature but many, these duel sex visitors...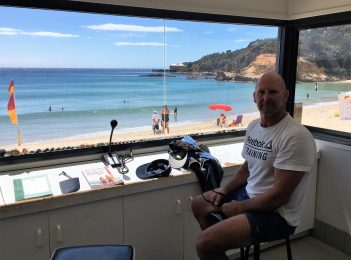 Health & Wellbeing
The final days of the 2016/17 summer on Tathra Beach have been some of the season's best, perhaps 'the best ever' according to longtime lifeguard Tony McCabe. The water temp through most of January and February sat at around 21-22 degrees. "We've had the best water temperature I can remember in 25 years," Tony says. Tony struggles to remember just how...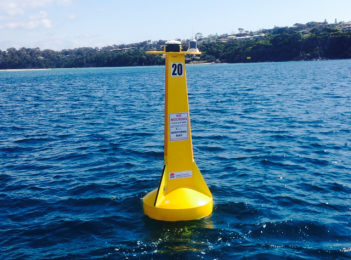 Environment
The sapphire waters of the Far South Coast naturally draw your attention - forever changing, forever surprising. This summer, just below Batemans Bay at Maula Bay and further south at Merimbula, a tall yellow buoy beyond the last line of breakers will catch your eye as your bum finds that sweet spot in the sand. It's a Shark Listening Station or...