Tag Archive: families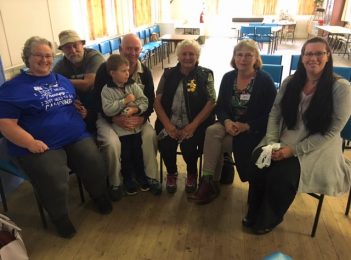 Health & Wellbeing
Podcast 20 features an extraordinary group of people who have just started meeting regularly to support each other through challenges and troubles that most would find impossible. This group of a dozen or more grandparents are raising their grandchildren and great-grandchildren. The parents of these kids have deserted them for a range of reasons and these grandparents – the parents...
Arts & Culture
Deputy Premier and Member for Monaro, John Barilaro got a chance to goof off today (May 26) with the official opening of Stage 1 of the Cooma Lions Park upgrade. Mr Barilaro left talk of nuclear power, council amalgamations, and the sale of Snowy Hydro behind as he tested the park's new flying fox with Snowy Monaro Administrator, Dean Lynch....
Health & Wellbeing
Years ago when my children were small and I was very depressed, a friend arrived on my doorstep with a homemade meal. I had gone from an energetic high to a motionless low. I always managed to look after my children but everything took so much effort and time. My friend was concerned about me, she had a sense I...