Tag Archive: Daniel Champagne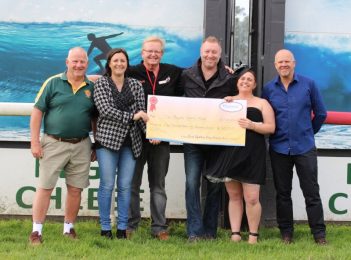 News
Band Together - The Tathra Bushfire Relief Concert has raised $160,000 for families at Reedy Swamp, Vimy Ridge, and Tathra recovering from the March 18 bushfires that destroyed 65 homes. An oversized cheque was presented to Mayor, Kristy McBain at the Jazz Festival Race Day at Sapphire Coast Turf Club, the donation taking the Mayor's Bushfire Appeal to $1.3 million. Just...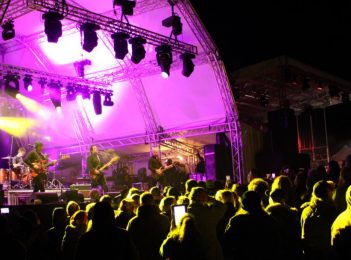 News
An extraordinary chapter has been written in the recovery story for the Tathra, Reedy Swamp and Vimy Ridge communities. Close to 4,000 people packed the Sapphire Coast Turf Club yesterday and relished the spark delivered by a mix of performers across three stages. Talk of this day first started to bubble on social media less than 24 hours after 65 homes were...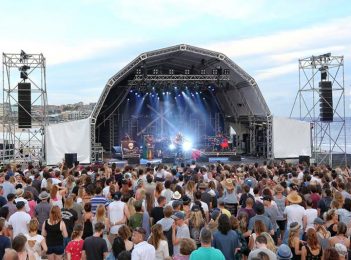 News
The Band Together concert is on track to raise $250,000 for Tathra and surrounds following the bushfires of March 18. Ticket sales have been stopped with organisers calling "sold out" last night (May 16) on social media. Around 4,000 people will pack into the Sapphire Coast Turf Club on Saturday, May 26 for what promises to be the biggest event...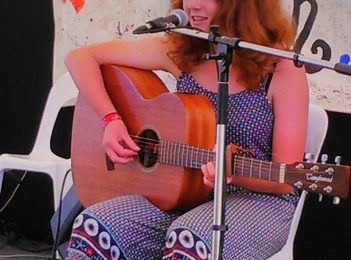 Arts & Culture
The Crossing Youth Stage at the annual Cobargo Folk Festival has an impressive back-catalogue. Almost 700 young acts have entertained festival-goers and in 2018 the Youth Stage turns thirteen. Young people interested in performing and adding to the tradition are invited to apply online before December 10 to secure a place. "Because of the history and fun we've had over...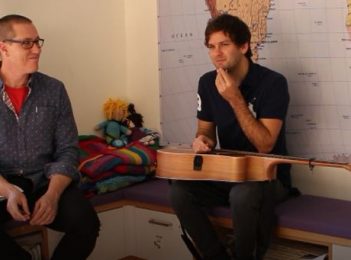 Arts & Culture
Class five at Mumbulla School in Bega played host to a star from their alumni today (June 14, 2017) ahead of a big gig at the school on Saturday night. https://vimeo.com/221558093 Over the next week, Daniel Champagne will also play in Braidwood, Jindabyne, Nowra, Canberra, and Sydney, check his website for ticket info. Thanks for tuning in, the craft of video editing is new,...