Tag Archive: Bermagui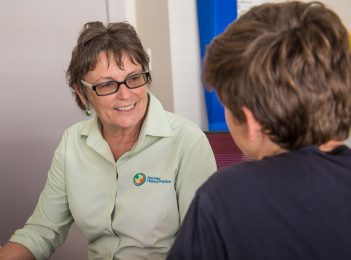 Health & Wellbeing
8 Mar 2018
A fresh approach to youth health that started in Bega is expanding to five new locations. South Eastern NSW Primary Health Network and Senator John Williams, Duty Senator for Eden-Monaro, have announced Commonwealth funding to roll out "Teen Clinic" in GP practices at Bermagui, Eden, Narooma, Merimbula, and Kiama. Bega Valley Medical Practice in Bega started the free drop-in service...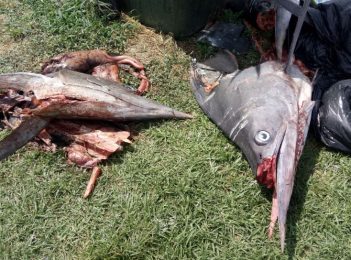 News
7 Mar 2018
Bega Valley Shire Council says it's disappointed and frustrated by a recent incident of fish waste being dumped in a shared community space at Bermagui. New Wallaga Lake resident Deborah Taylor came upon the fishy horror scene one day last week while walking her dog at Bermagui Harbour. The heads of a number of big Marlin along with fish frames...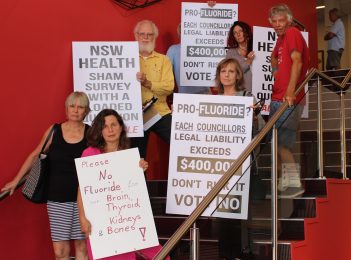 Environment
21 Feb 2018
A ten-month debate at Bega Valley Shire Council came to an end this afternoon with councilors voting to add fluoride to most of the shire's remaining water supplies. Council has been adding fluoride to the Bega-Tathra system since 1963, today's six - two result in the chamber will see it added to two of Council's other water supplies. The long...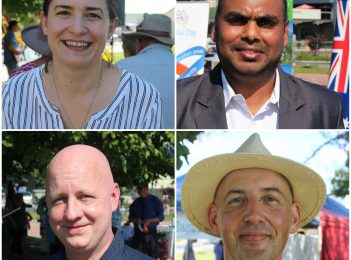 Arts & Culture
28 Jan 2018
Giving up your citizenship is a hard thing to get your head around if you were born in Australia. Generally speaking, being born in Australia is the Wonka Golden Ticket of citizenship. I guess there are Australian's that renounce their citizenship - Rupert Murdoch comes to mind, but Aussie's choosing citizenship of another country over the green and gold isn't...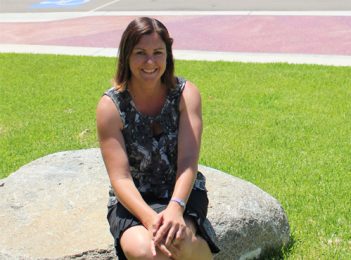 Arts & Culture
26 Jan 2018
Through her Australia Day address, Bega Valley Mayor, Kristy McBain has tried to advance the conversation about our national day. "With courage let us all combine in a celebration and conversation about our country," the Mayor told the 200 people gathered in Littleton Gardens this morning for the Shire's official Australia Day ceremony. An hour after the Bega ceremony concluded a...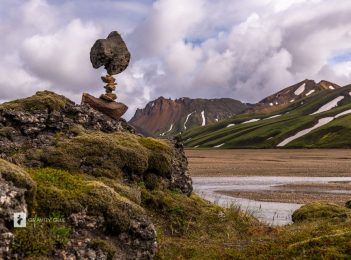 Arts & Culture
16 Jan 2018
Today's conversation is with Michael Grab. Michael's rock balancing art stops the world dead, and in the same way that breathing just happens, your mind automatically asks, "How the hell does he do that?" https://vimeo.com/251245890 The gallery of photo and videos on his Gravity Glue website is extraordinary. Canadian born Michael has been on the Far South Coast of New...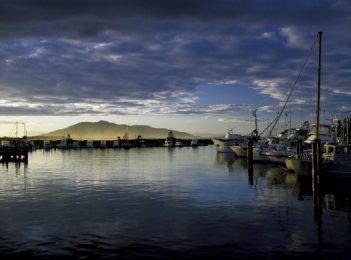 Arts & Culture
9 Dec 2017
The first About Regional Pop-Up Newsroom landed in Bermagui this week, based out of Julie Rutherford Real Estate we uncovered some of the untold stories of this town. Kelly Eastwood from River Cottage Australia dropped in to share her plans for a deli and cooking school... https://www.facebook.com/AboutRegional/videos/921549364666542/ Longtime Bermagui fisherman Allan Broadhurst talked about his life on the ocean... https://www.facebook.com/AboutRegional/videos/921593131328832/ ...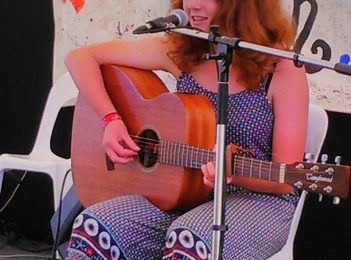 Arts & Culture
17 Nov 2017
The Crossing Youth Stage at the annual Cobargo Folk Festival has an impressive back-catalogue. Almost 700 young acts have entertained festival-goers and in 2018 the Youth Stage turns thirteen. Young people interested in performing and adding to the tradition are invited to apply online before December 10 to secure a place. "Because of the history and fun we've had over...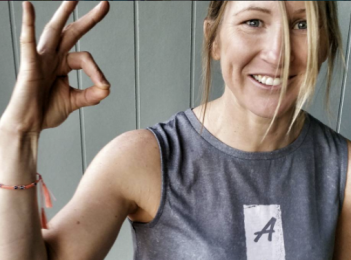 Health & Wellbeing
20 Oct 2017
Thousands of "local legends" around Australia have just been told they will carry the Queen's Baton through their community in the run-up to the 2018 Gold Coast Commonwealth Games - 19 Bega Valley and Eurobodalla locals are among them... Peter Anderson, Malua Bay Robert Blake, Malua Bay Darren Browning, Tomakin Ann Brummell, Batemans Bay Anthony Fahey, Dalmeny Leah Hearne, Lilli Pilli...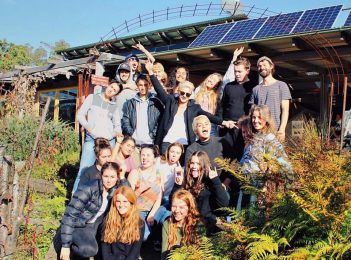 Arts & Culture
25 Jun 2017
Bushland on the Bermagui River has been the setting for an artistic collaboration between local teens and two of Australia's most talented people. Thelma Plum and Jean-Paul (JP) Fung last week led 16 senior students from Bega, Narooma, and Eden High Schools in a two-day music and song retreat at The Crossing. Thelma is an Indigenous singer-songwriter from northern New South Walse,...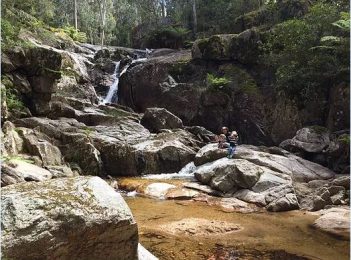 Environment
18 Jun 2017
The potential fluoridation of the Tantawanglo-Kiah Water System (Candelo, Wolumla, Merimbula, Tura, Pambula, Eden, Kiah) and the Brogo - Bermagui Water System (Quaama, Cobargo, Brogo, Wallaga Lake, Bermagui) has divided the Bega Valley community. With Bega Valley Shire Council's decision on whether to fluoridate or not still pending, the way forward seems far from clear. By the way, the Bega...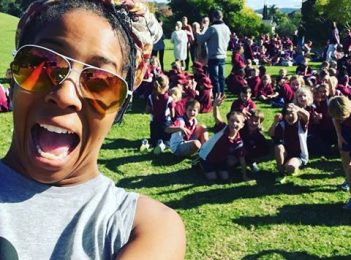 Arts & Culture
6 Nov 2016
About Regional - the podcast, episode 3, November 6 2016 Thanks for clicking on, in this week's program: A lesson in youth engagement from Cayce Hill from the Funhouse in Bega and a pitch for their Pozible campaign. They are chasing a year's rent to expand on their dynamic program in 2017. Read more here. A snap from a literary lunch...