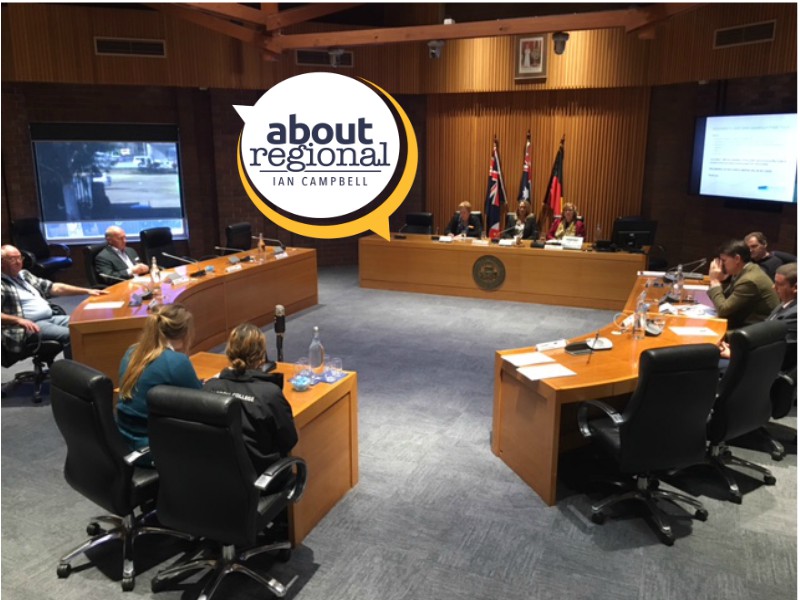 Some school holiday listening this time around.
During Local Government Week recently, Eurobodalla Shire Council made space for the youth of the shire.
Senior students from Carroll College and St Peter's Anglican College at Broulee, and Batemans Bay High School were given time to address Council – including Mayor, Liz Innes and Deputy Mayor, Anthony Mayne.
One of the Shire's Federal MP's was also taking notes – Member for Gilmore, Anne Sudmalis.
Courtney Fryer from Carroll College used the opportunity to advocate for young people living with physical and mental disability.
Harrison O'Keefe from Batemans Bay High, made a great point around youth engagement –"show them what they are missing out on" and he has an idea to do just that.
Weekly Newsletter
We package up the most-read About Regional stories of the past week and send direct to your inbox every Thursday afternoon. Subscribing is the easiest way to keep up, in one hit.
While Pippi Sparrius from St Peter's presented some surprising stats around teenage pregnancy in the Eurobodalla.
Keen to give the students a 'real council meeting' experience, Cr Innes was watching the clock, with Courtney, Harrison, and Pippi all given five minutes each.
Click play to listen here and now…
Or listen and subscribe via AudioBoom, Bitesz.com, or Apple Podcasts/iTunes.
For support or more info about the issues raised in this podcast check in with the Eurobodalla youth services directory or drop by one of the Shire's popular youth cafes in Narooma and Batemans Bay.
About Regional is supported by the financial contributions of members, including Jill Howell, Max Wilson, Sue MacKinnon, Geoff Berry, and Four Winds at Bermagui – who have just released the program for next Easter's festival, 60 artists, 10 ensembles, 26 performances, 10 stunning locations, over 5 days starting in late March 2018. Early bird tickets are on sale now.
Thanks for tuning in, see you out and about in South East NSW.
Cheers
Ian