Julie Rutherford Real Estate, Bermagui…
Julie Rutherford Real Estate offers a wide range of exclusive properties for sale, from rural to beachfront to residential, commercial, and industrial.
Julie and her local team can also set you up with short term holiday accommodation and longer term, permanent rentals.
Covering Bermagui, Cobargo, Quaama, Tilba, Mystery Bay and surrounding districts.
"It's about people first, helping them buy, sell and manage their properties," Julie Rutherford.
Weekly Newsletter
We package up the most-read About Regional stories of the past week and send direct to your inbox every Tuesday afternoon. Subscribing is the easiest way to keep up, in one hit.
Open Monday to Friday 9am to 5pm, Saturday 9am to 4pm, drop by Shop 10, Bermagui Fisherman's Wharf, Lamont Street, phone 02 6493 3444 or email
---
Kiah Wilderness Tours…
Kiah Wilderness Tours,  10 minutes south of Eden is owned and operated by long-time Sapphire Coast and Kiah locals, Jenny and Arthur Robb.
Jenny has lived at Kiah for over 33 years and Arthur for nearly 20. Many hours have been spent exploring the beautiful Kiah river – mostly by kayak.
"We know the river, its tides, its deep pools, and shallows, its birds and fish, its wonders," Jenny says.
Explore nature at your own pace on this idyllic coastal estuary, brimming with wildlife.
Check the website for tour options or speak with Jen on 0429 961 047.
---
Bega Valley Regional Learning Centre, Merimbula…
The CoWorking Space at the Bega Valley Regional Learning Centre in Merimbula offers a professional environment for business, networking, and meetings
Perfect for sole traders, start-ups or entrepreneurs who appreciate a polished work environment without the overheads. Holiday makers and visitors who need a temporary work space will love it.
A fresh, dynamic hub for local business and those who need a place to work or study outside of their usual location. Engage with the energy of this functional space with wifi and fair use printing included.
Open Monday to Friday 8:30 – 5:00, call 6499 2264 or [email protected]
There is so much more to the Bega Valley Regional Learning Centre, drop by Cabarita Place, Merimbula, behind the Lakeview Hotel or check their website.
Linda Mayo is the Centre's coordinator.
---
Tathra Beach House Appartments…
Superbly located directly opposite one of the region's most famous surfing beaches, Tathra Beach House Apartments offer a variety of features and styles of accommodation that will appeal to all guests, from singles to families, to groups.
There are terrific options for an overnight stay or extended holiday, for a single person or a large family group, for business or pleasure. There is also the fully accredited easy access units now open.
Your hosts Rob and Lesley White are 'as Tathra' as the clean, golden sands you'll stroll along. Talk to them today on 02 6499 9900, or email, or make a booking.
---
Sprout Eden – cafe and local produce…
Every day the Sprout kitchen is developing new dishes that highlight the fresh, nutritious, pesticide-free, seasonal produce delivered by local growers.
The very produce used to create the menu is available for you to take home, Sprout is a showcase of fresh and value-added local and regional produce.
Sprout is proud to be the only cafe in the world to use the Australian grown and roasted, pesticide-free, multi-award winning Kahawa Estate Coffee! Together with local unhomogonised, also multi-award winning real Tilba Jersey cow milk.
"We are committed to creating a sustainable and profitable business while putting people first – customers, staff, and suppliers," Sprout owner, Karen Lott says.

"Minimizing our environmental impact is also high on the Sprout agenda."
Sprout is open Monday to Friday 7:30am – 4pm and weekends 8am – 3pm, on Imlay Street Eden.
---
2pi Software…
2pi Software was founded in 2012 by Carsten Eckelmann and Liam O'Duibhir and is based on the Sapphire Coast.
With over 40 years IT experience across software development, website construction and maintenance of IT systems and networks, they have created a powerful and unique business within a regional setting.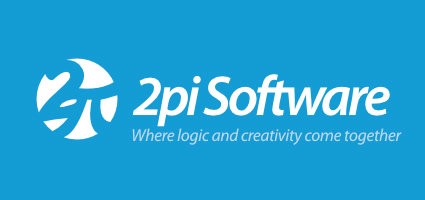 The 2pi Software team is also behind the Bega Valley's first ever Digital Co-working space – CoWS Near the Coast. It's a fantastic hub for techs, creatives, and entrepreneurs in the region to meet, collaborate and reinvent the future.
Working with Amazon Web Services, these are people creating a new economic future for South East NSW and driving a vision that points to 1000 tech jobs in the Bega Valley by 2030. Which is supported by Into IT Sapphire Coast, a community-based interest group supported by 2pi Software that holds weekly Coding Nights, Gamer Dev Jams, and Hackathons – as an outlet for local youth with a flair and passion for tech, computing, and the creative arts.