In an effort to bring climate change solutions to the top of the list of priorities for the next Eurobodalla Shire Council, more than 100 shire residents representing 42 community groups brought their passion, skills and expertise to a Eurobodalla community forum designed to consider the climate issues facing the region.
The participants from a wide range of fields – from farmers to artists, building designers to biologists, and electrical engineers to doctors – were all united in agreement that the shire urgently requires real and measurable action to mitigate the effects of climate change facing the Eurobodalla Shire.
Councillors from Eurobodalla Shire Council and Bega Valley Shire Council were among the attendees at the Climate Solutions 4 Eurobodalla forum held at the Batemans Bay Community Centre on Saturday, 8 May, 2021.
---
READ ALSO: Landslides virtually landlock residents between Braidwood and Moruya
---
Eurobodalla Shire Councillors Anthony Mayne and Patrick McGinlay, and Bega Valley Shire Councillor Jo Dodds joined the workshop groups that developed climate adaptation and mitigation approaches covering the key topics as identified by the participants as critical to the future of Eurobodalla Shire.
The topics included local electricity generation; health and emergency management; built environment and planning; business; tourism; and water.
The future of the area's natural environment was also considered, with topics including agriculture, forests, coastal management and cultural burning.
Weekly Newsletter
We package up the most-read About Regional stories of the past week and send direct to your inbox every Thursday afternoon. Subscribing is the easiest way to keep up, in one hit.
On the day, forum participants were divided into 10 working groups to consider each topic's issues and develop a list of local climate solutions. Topics included promoting zero-emissions vehicles; encouraging safer non-car transport; educating developers and residents about sustainable home construction; and promoting green tourism in the Eurobodalla Shire.
"Climate change is real, it's here and it's a threat to the safety and prosperity of our beautiful shire," says Climate Solutions 4 Eurobodalla lead organiser Jack Egan. "We have no more time to waste."
Jack and his wife, Cathy, lost their Rosedale property in the catastrophic 2019-2020 Black Summer bushfires. Images of Jack's tinny boat painted with the message 'We Want Climate Action!' were broadcast worldwide during the bushfire emergency.
The tinny was recently acquired by the National Museum of Australia.
"[The forum] demonstrated that residents, community groups and businesses have an understanding that we are facing a climate crisis and we must act now to find solutions," says Jack.
Loading Gallery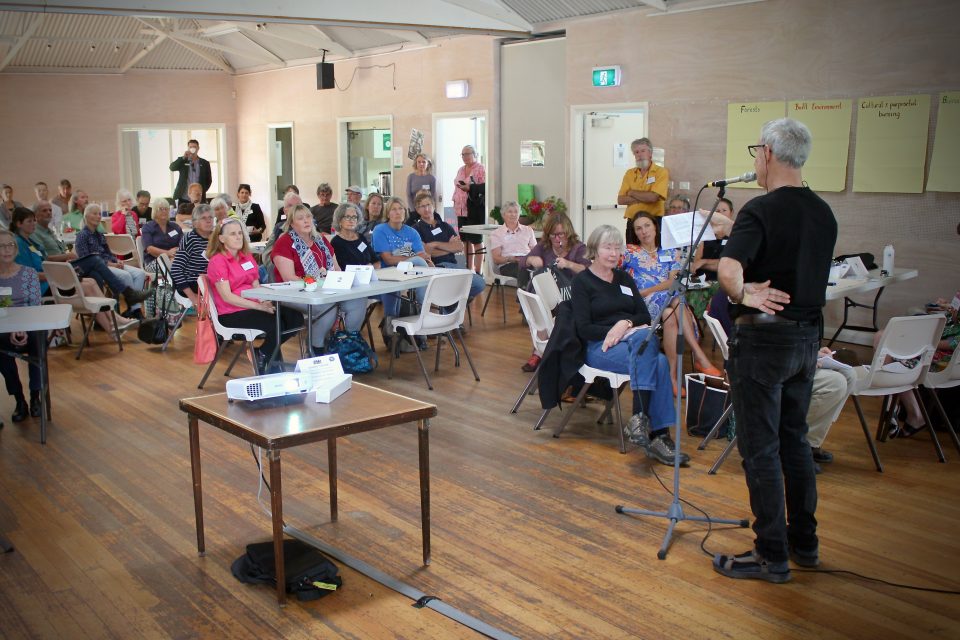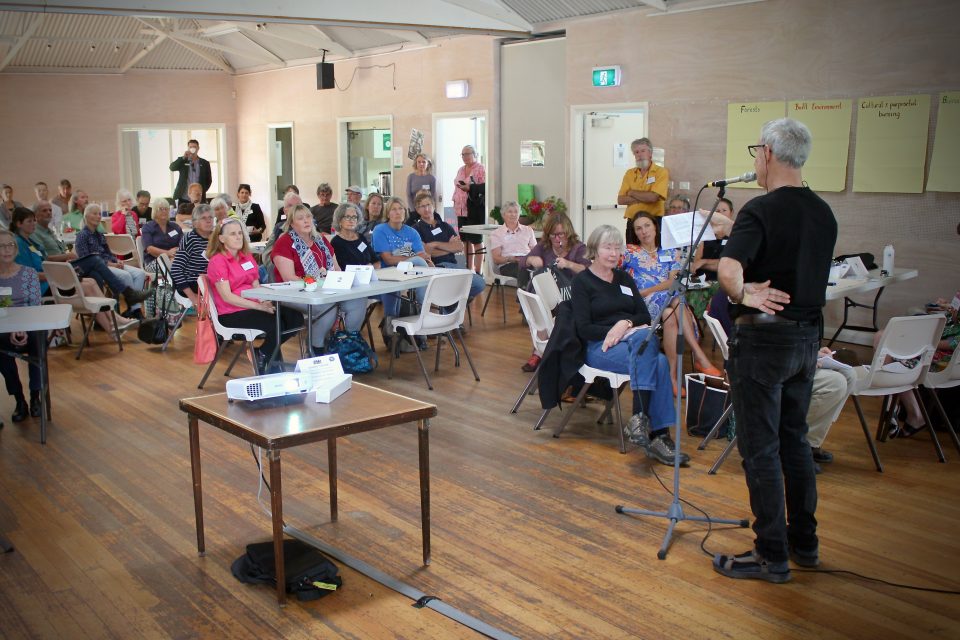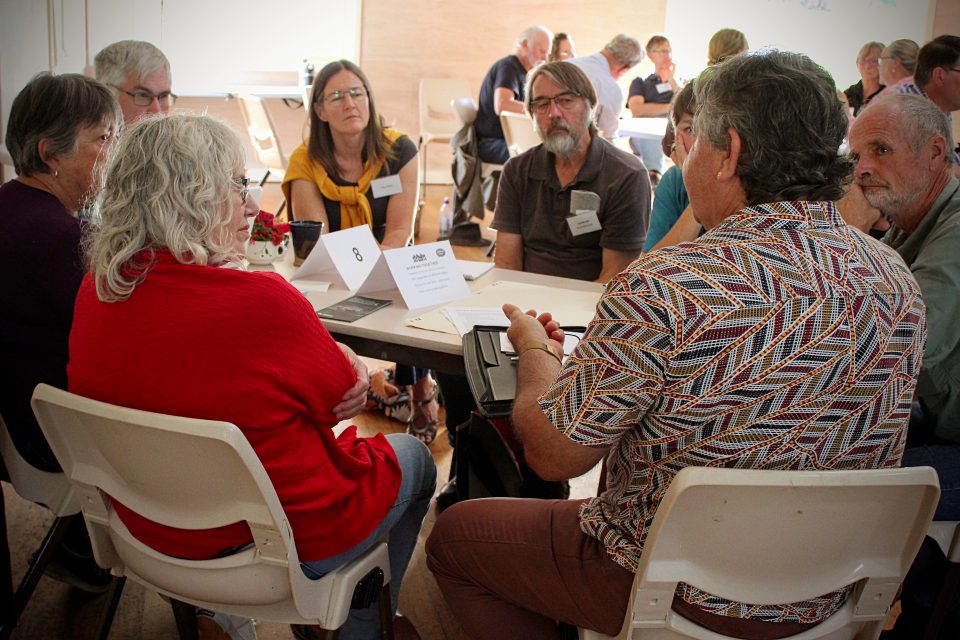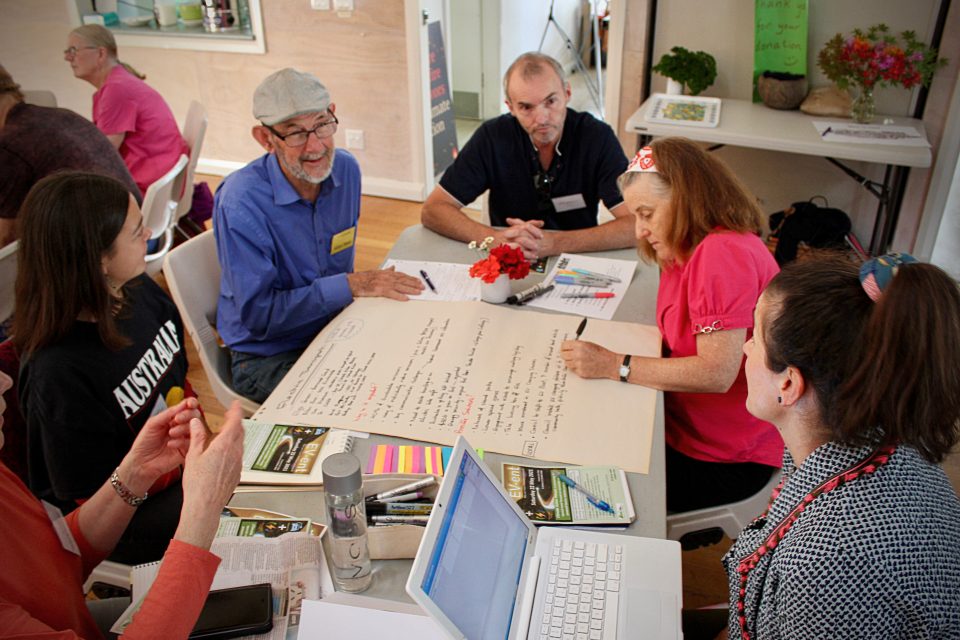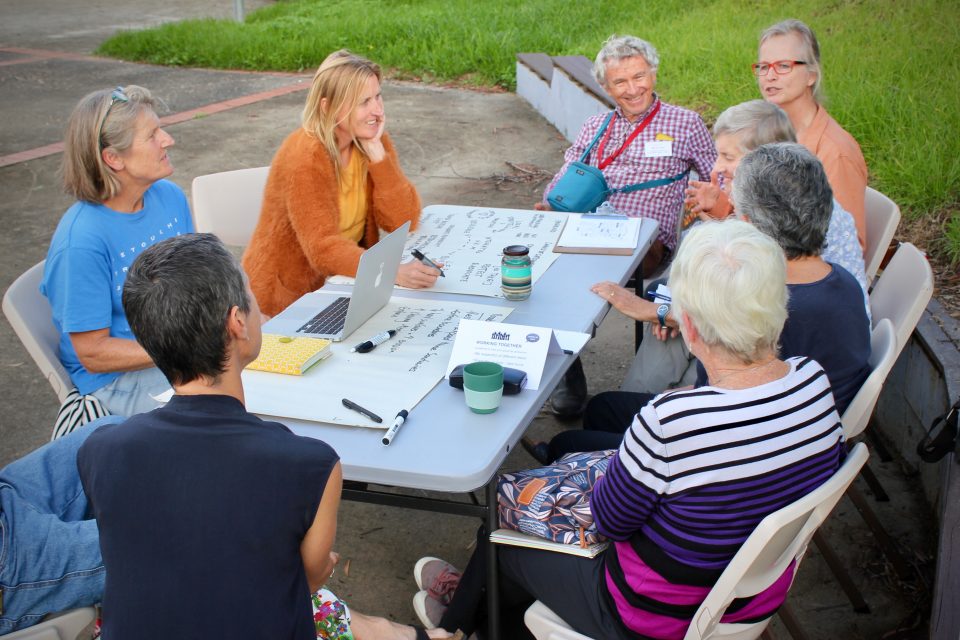 1/4
"Transitioning to a clean economy is the biggest opportunity of this century, and effective action to mitigate our risk from climate change will be local, community-led, passionate and practical."
He says the collaborative approach and innovative thinking that came out of the Climate Solutions 4 Eurobodalla forum shows that solutions are possible and achievable.
"When we come together as a community – and leave the ideological and political divisions behind – we can make a cleaner, more connected, more ecologically aware shire a reality."
A post-forum working group will collate the project ideas to be put to all the candidates running for Eurobodalla Shire Council elections on 4 September, 2021. Community-led projects will also be taken forward by participants and organising groups, independent of council.