Science
Environment
She came back. Last March she lived for a few weeks curled around the joists of my deck at home in the Bega Valley. I had no indoor mice or bush rats last winter, which I attribute to her efficient nocturnal hunting. I was sad when I hadn't seen her around this year, then three days ago she turned up,...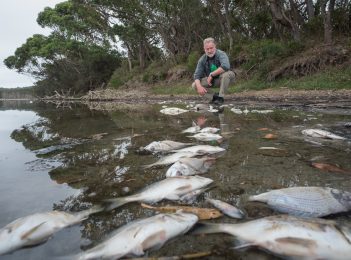 News
Another coastal waterway is falling victim to dry times with the Department of Primary Industries (DPI) - Fisheries investigating the death of hundreds of fish at Meringo Lagoon/Lake south of Moruya. The marine species washing up on the shoreline include Black Bream, Gudgeons, Mullet, Luderick and eels. "The suspected cause is related to the very low water levels at Lake...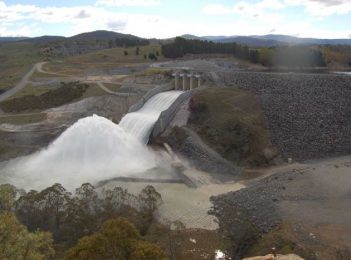 News
The new Snowy Advisory Committee (SAC) has delivered its first report to the NSW Government and is supporting high flow events during winter and spring this year, along with a bigger water release to help flush the river system in October. The Committee was formed last year to deliver independent, expert and community-based advice on environmental water flows into the Snowy River...
Opinion
I'd like to let your readers know about what's happening to recycled water from the Merimbula Sewage Treatment Plant (STP) and outline our plans for future treatment and disposal improvements, which will ensure we can continue to protect the natural environment, public health, and enable us to rehabilitate over three hectares of dune habitat. At the moment we discharge excess...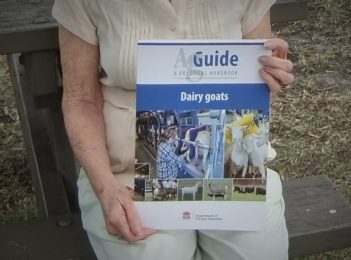 Economy
Goat exhibitors at agricultural shows around Southern NSW aren't always there in big numbers, but their passion for their animals and the products they produce is comparable with the bigger classes like beef and sheep. The NSW Department of Primary Industries (DPI) has just released a guide to support those in the industry or wanting to break in. Lead author of...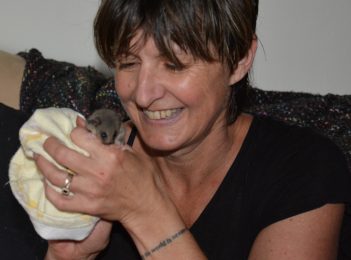 Environment
A young endangered Mountain Pygmy-possum is very lucky to be alive, thanks to the sharp eye of a hiker in the Kosciuszko National Park and efforts of local wildlife group LAOKO. The tiny possum was found in a very poor state, covered with ants, near the Thredbo chair lift, during a bout of hot weather in January. Happily, a hiker...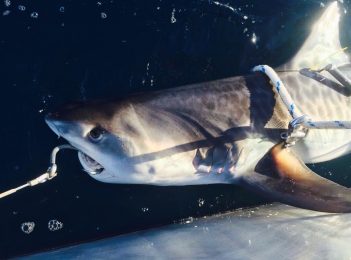 News
News that a SMART drumline trial has been approved for Tathra and Pambula-Merimbula beaches has been met with scepticism, concern for the natural environment, and a degree of interest in local shark information. Lynn McColl writes, "Totally disagree with this decision. Baited and bloody hooks will attract sharks, who when caught will then have a bloody mouth where the hook penetrates." "Seriously...
News
A SMART drumline trial will be rolled out at Tathra and Pambula-Merimbula beaches from tomorrow, adding to similar shark management efforts along the NSW coastline. NSW Department of Primary Industries Deputy Director General Fisheries, Dr Geoff Allan says the program is a fantastic result for the community. "Our beautiful beaches along the Bega Valley coastline are popular with both locals...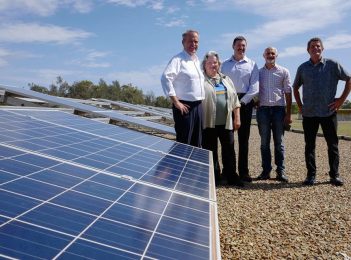 News
Tathra's history in both addressing and living with climate change has seen it placed at the front of the queue for one of Bill Shorten's $10 million Community Power Hubs. In the Bega Valley today for the announcement, the Opposition Leader named Tathra as the first Power Hub location as part of Labor's $100 million Neighbourhood Renewables Program. "The program is aimed at...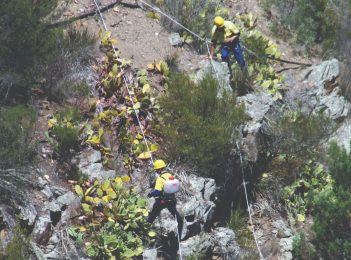 News
Abseilers, volunteers, drones and all-terrain vehicles are on the frontline of efforts to battle invasive weeds in the ACT with concerns that they are threatening biodiversity and increasing fire danger. In their sights are invasive weeds such as the serrated tussock, African lovegrass and St John's wort while rare wildflowers being protected range from the swamp violet in Southern Namadgi...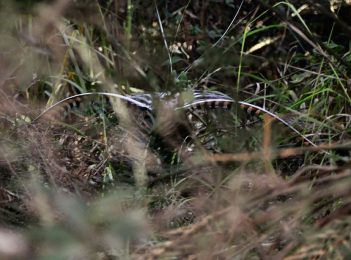 Environment
Residents living on the edge of forests around Malua Bay are lucky to hear lyrebirds singing their hearts out. A recent close encounter prompted me to find out more about my feathered neighbours. Armed with my smartphone, I have spent many hours creeping in the forest near home to track down this elusive singer. I found several lyrebird mounds surprisingly...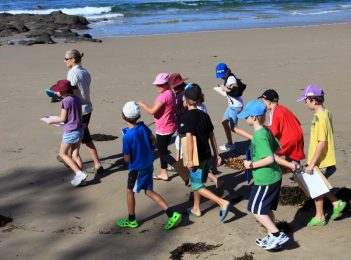 Environment
Envirohunt activity sheets are a welcome addition to the summer holidays in the Eurobodalla and give parents and carers the bait they might be looking for to lure kids away from screens. These free guides from Eurobodalla Shire Council allow local and visiting families to explore the region's beaches and estuaries at their own pace. The Envirohunt activity sheets are available on Council's website and can...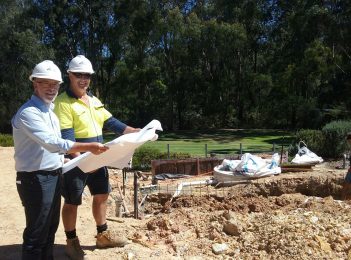 Environment
A $3 million facelift for the much loved and respected Eurobodalla Regional Botanic Garden is underway in 2019. A new purpose-built home for the heritage-listed Wallace Herbarium is on track to be complete by February. The former herbarium space will be converted into a new retail area to provide visitor services and sell quality, locally-made art, wares and produce. A...