Science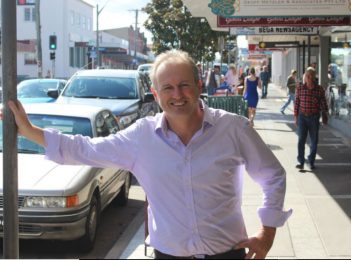 News
27 Mar 2018
Farming in the Bega Valley has always been a collective effort, the 1899 foundations of the region's iconic Bega Cheese company are a cooperative of local farmers, that spirit of working together is getting a tech makeover this week at the Bega AgTech Days. "It's hard to change or scale up as an individual, but if you collaborate and come...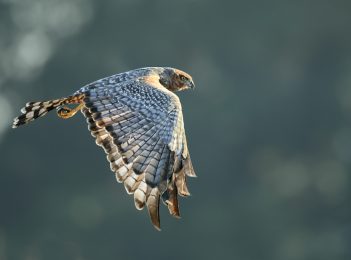 Environment
12 Mar 2018
Summer is nature's peak season in South East NSW. Fauna and flora look to those warm rays from the sun to flourish and keep their species going. Survival of the fittest means something new in these days of rapid environmental change; creatures of feather, fur, and fin are responding differently to those influences, and it's often something that can be...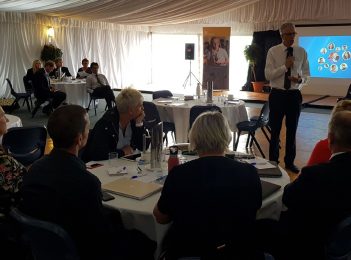 Arts & Culture
11 Mar 2018
The principals of 50 public schools from across Southern New South Wales have gathered in Batemans Bay to meet with chiefs of the NSW Education Department. Schools from the Monaro, Far South Coast, Illawarra, Shoalhaven, Southern Tablelands, Southern Highlands and Queanbeyan were all represented, part of a road trip by Department Secretary, Mark Scott, Deputy Secretary School Operations and Performance,...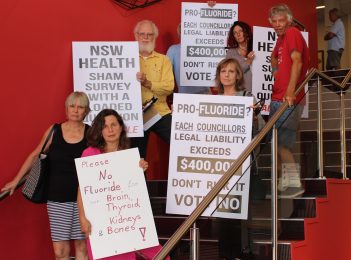 Environment
21 Feb 2018
A ten-month debate at Bega Valley Shire Council came to an end this afternoon with councilors voting to add fluoride to most of the shire's remaining water supplies. Council has been adding fluoride to the Bega-Tathra system since 1963, today's six - two result in the chamber will see it added to two of Council's other water supplies. The long...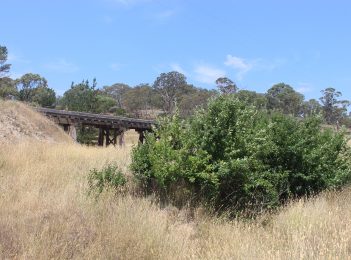 Environment
12 Feb 2018
The drive between the Far South Coast, Cooma, and Canberra is dotted with sites that make your mind wander. Dilapidated railway bridges, decaying wildlife, rows of rural letterboxes, and sparkling solar farms, all inspire thought and question for the mindful traveller or curious passenger. Right now, mixed with the scenic vistas on this 240km stretch of road is a more...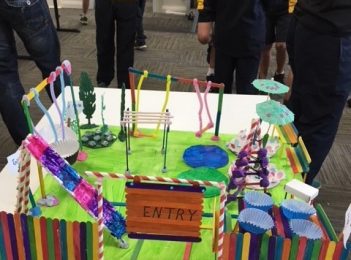 Arts & Culture
12 Dec 2017
Buddy benches and reflection ponds are just a couple of the bright ideas Bombala students have come up with as part of their studies into playground design. Students from St Joseph's Primary School have just presented a range of thoughtful and captivating 3D playground models, paving the way for future playground construction in Bombala. Following months of hard work, their...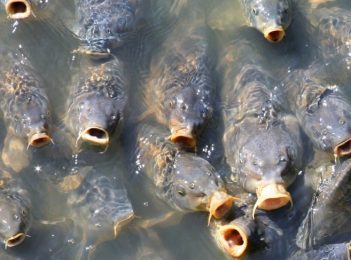 Environment
4 Dec 2017
European Carp have been using the warmer water temperatures of spring to move across the Snowy Monaro, bringing their destructive ways into new habitats. Since the 1850's, Carp have been spreading out into low land waterways like the Murray-Darling Basin, but in the last ten years, these ferals have been moving into higher elevations, places once thought too cold for...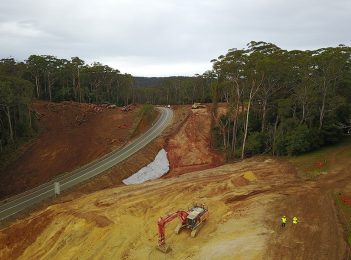 Environment
22 Nov 2017
The roadworks at Dignams Creek, south of Narooma are a real talking point for motorists negotiating the Princes Highway at the moment - the scale of the project is epic. Twenty-five large pieces of machinery are currently onsite supporting the work of 80 people, who during August, September, October shifted 100,000 cubic meters of earth. At one point in your journey...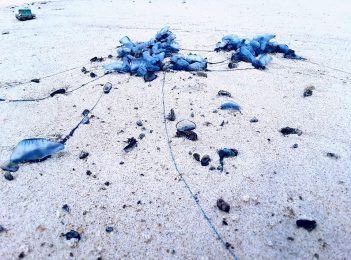 Environment
11 Nov 2017
Locals and visitors have been returning beaches along the Eurobodalla and Bega Valley coastline, the chill of winter replaced with the temptation of a swim under big, bright, blue skies. But that springtime enthusiasm has been tempered on some beaches with the mass arrival of familiar but alien looking creatures - Bluebottles. Not one creature but many, these duel sex visitors...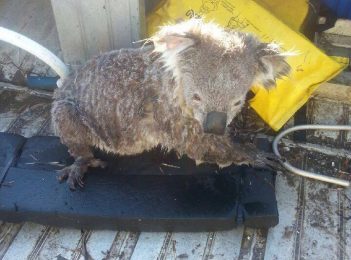 Environment
23 Oct 2017
'Briny' the young, male koala rescued by a Wapengo oyster farm last week was yesterday released back into the wild. Chris Allen, Threatened Species Officer at the Office of Environment and Heritage (OEH) said the koala had made a good recovery in care at Potoroo Palace and yesterday clambered up a tree on a property north of Tathra. "Briny, named...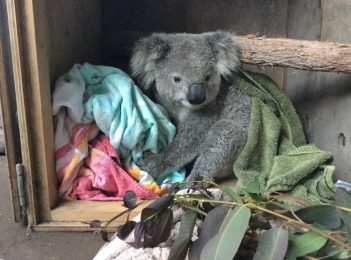 Environment
18 Oct 2017
Small, fragile, and very precious communities of koalas scattered in the forests between Bermagui and Tathra are not only opening doors to their own survival but also the survival of their cousins around our continent. Bega's Chris Allen has been keeping watch over local populations since 1996, and since 2001 has coordinated a survey and research program through the NSW...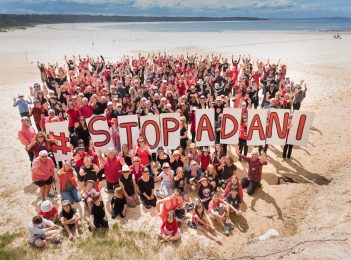 Environment
9 Oct 2017
South East locals have been part of national protest action against the Adani coal mine proposed for North Queensland. Protesters turned out in forty-five locations from Adelaide to Bondi to Bunbury over the weekend. Locally, Eurobodalla 350 estimates around 250 people attended their protest at Congo Beach on Saturday, holding placards to spell out #STOP ADANI. "We demand the federal government halt Adani's...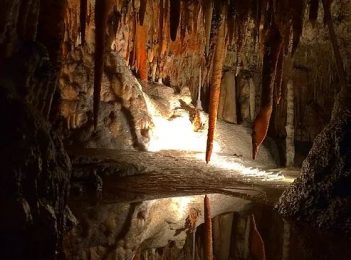 Environment
6 Oct 2017
In an already diverse landscape, Yarrangobilly Caves adds an x-factor to South East NSW that is rare and special. Despite being brought up Catholic, I haven't had religion for a long while. Still, I remember fondly the time spent in old, cool churches – the smell of stone, the peace, the sense of endless time. The late folk singer Michael Kennedy...