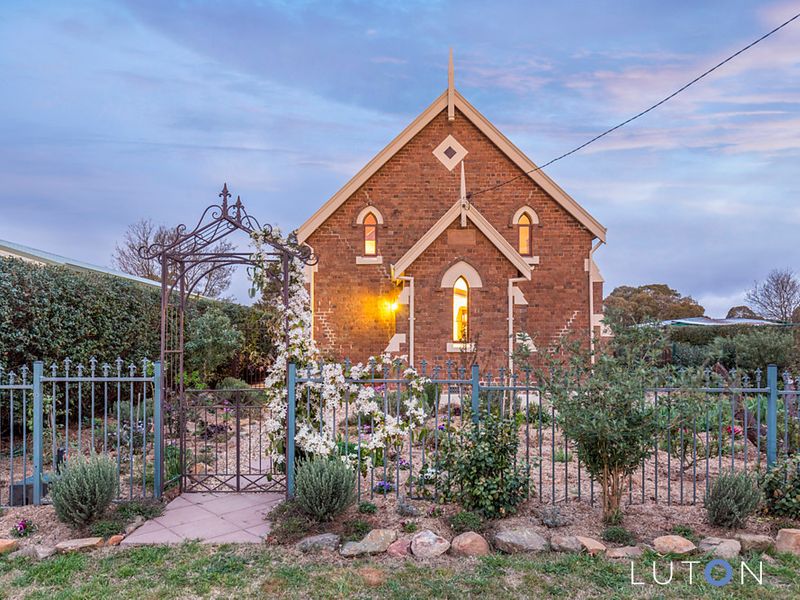 From a rural lifestyle with income-producing orchards to one of Australia's few remaining station master's cottages and a resort-style home with direct beach access, this year's About Regional property stories were a diverse bunch.
They covered Hoskinstown to Bungendore, Binalong, Bermagui, Bowning, Captains Flat and just about everywhere in between, and showcased some of the best and most unique homes the region has to offer.
But for all their differences, the most popular articles had one thing in common: an indisputable wow factor. 

So here they are – the property articles that had About Regional readers clicking this year. We hope you enjoy revisiting them!
10. 'Tweenhills Chestnuts' – home, orchards and business for sale 30 minutes from Canberra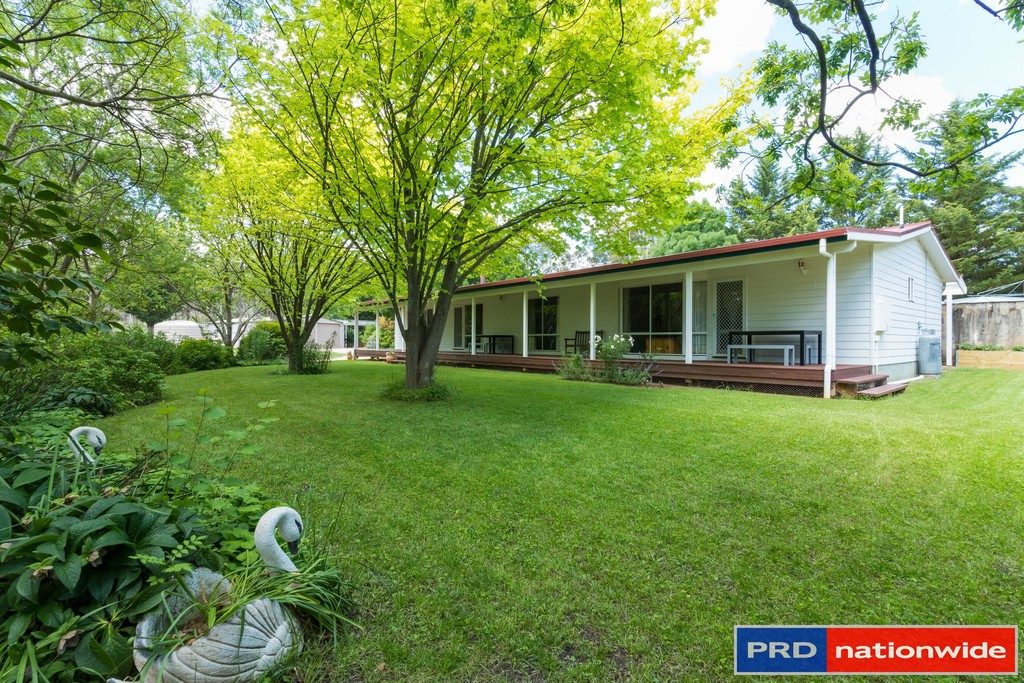 Weekly Newsletter
We package up the most-read About Regional stories of the past week and send direct to your inbox every Tuesday afternoon. Subscribing is the easiest way to keep up, in one hit.
This article by Glynis Quinlan was the first of several highlighting the possibility of a rural lifestyle with a difference.
Tweenhills Chestnuts at 89 Pollack Road is well-known for its farm gate sales, pick your own offerings and red van. When it came onto the market for $1,480,000, About Regional readers were keen to find out more, and perhaps imagine themselves as hazelnut farmers.
9. Original station master's cottage for sale in a village once the haunt of bushrangers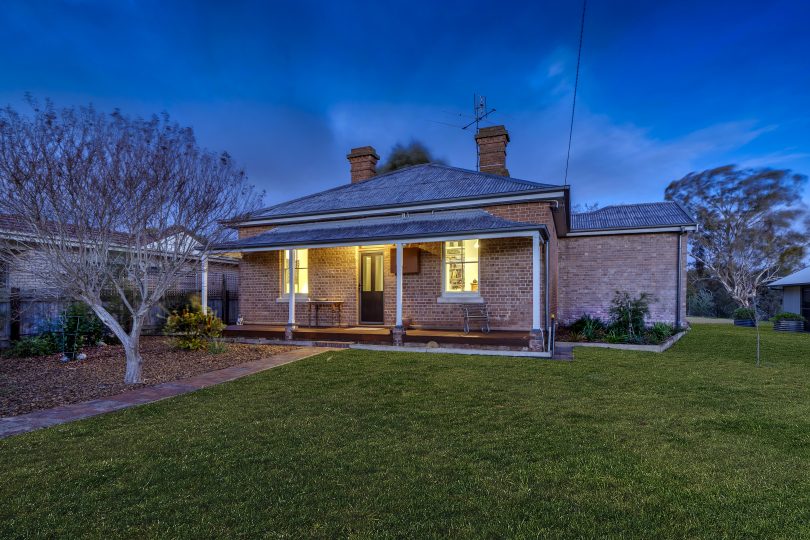 Another unique opportunity for a lifestyle change proved popular with readers this year. One of Australia's few remaining station master's cottages was up for sale in a village once the haunt of bushrangers and Banjo Paterson.
The heritage-listed Binalong home was built in 1876 and lovingly restored. It was one of the few station master's cottages to have stood the test of time thanks to a quirk of fate.
8. Stunning resort-style home with beach access and extensive views for sale in Bermagui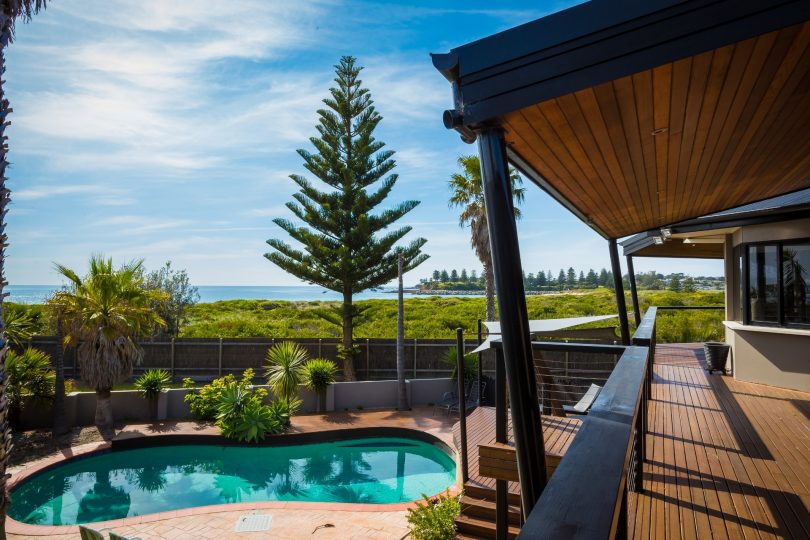 It's no surprise that readers were interested in this article about a stunning resort-style home with direct access to Moorhead Beach and extensive ocean views that was on the market on the Far South Coast.
The home at 1 Narira Street Bermagui sat on 2,129 square metres of land and had a private beachfront position. It was the only coastal property to crack the top ten in 2018.
7. Want to be the next owner of the Rollonin cafe and a piece of history at Bowning?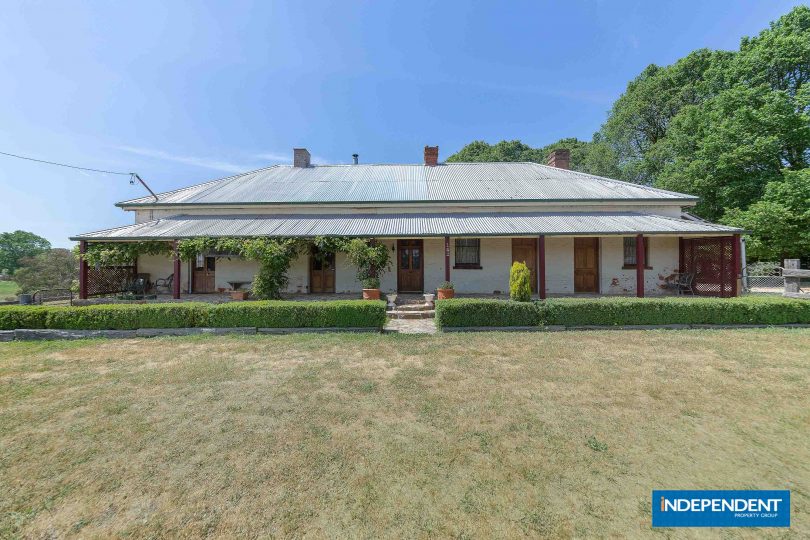 Rural romance. A home that tells a thousand stories. A property that oozes history and charm. All this and more was on offer at 142 Bowning Road, in the quaint historic village of Bowning.
The fully-restored home on an eight-acre block offered an intimate country experience, but with modern features to make life truly comfortable.
"There's no other home like it," Independent Property Group's Graham Bush said. "It's simply extraordinary and part of the same property is the charming Rollonin Café, offering a unique opportunity for a buyer to live and work in one spot."
6. Former church on the market in Bungendore has divine appeal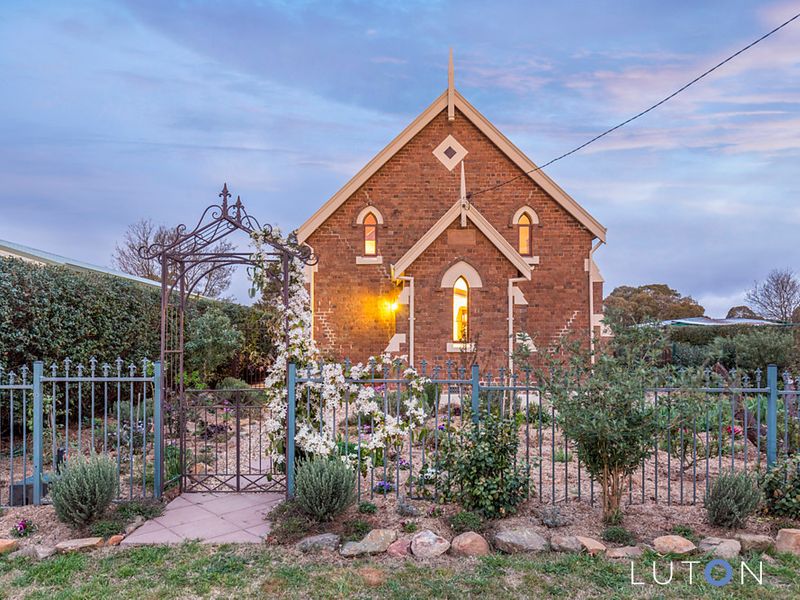 A former church in Bungendore that was lovingly converted into a home with divine appeal ranked as one of the most-read property stories of 2018.
With a price guide of $770,000, the property at 48 Butmaroo Street drew strong interest from those who could see its heavenly potential. Built as a Presbyterian church in 1875, the building was born again as a spacious and stylish two-level home with an adjacent chapel-style cottage in the garden.
5. Magnificent hand-crafted stone home on the market in the charming town of Boorowa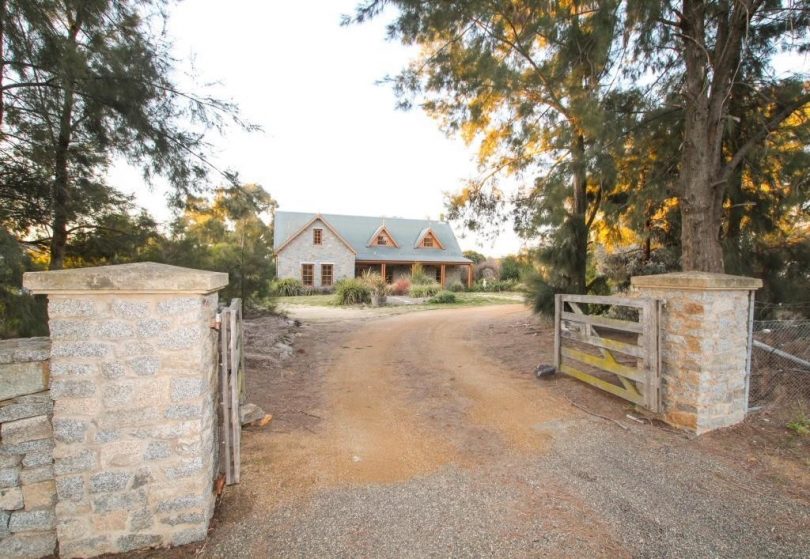 We reported on a magnificent hand-crafted home made of stone on the market in the charming country town of Boorowa back in September.
The two-storey home and separate self-contained cottage were meticulously designed and built by the owners in 1992. On the market for $820,000, the property at 9-11 Little Street was set on a 4,047 square-metre block on the northern edge of the town.
4. Four-bedroom Captains Flat home comes with mature pines, mountain air and its own rehabilitated mine site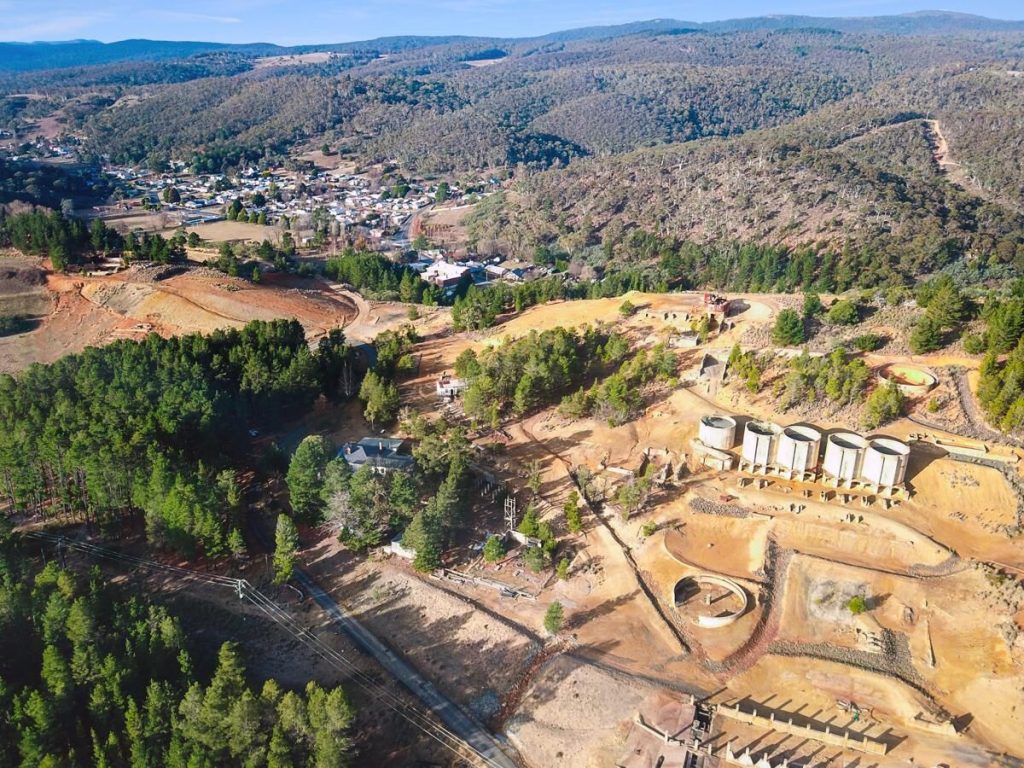 We often hear the phrase one-of-a-kind used to describe homes for sale, but this four-bedroom home that was on the market in Captains Flat actually fit the bill. While it had all the attractions of crisp mountain air, mature pine trees and a village lifestyle, it also had its own rehabilitated mine site.
With a price guide of between $600,000 and $650,000, Mikulov was a former mines office for the Lake George Mining Company and is steeped in local mining history.
Listing agent John Buckley from Remax Capital said the homestead was nestled between a magnificent stand of mature pines and "what can only be described as a jaw-dropping landscape of concrete ramparts and relics of the bygone era."
3. Federation home on the market in the gateway to the Snowy Mountains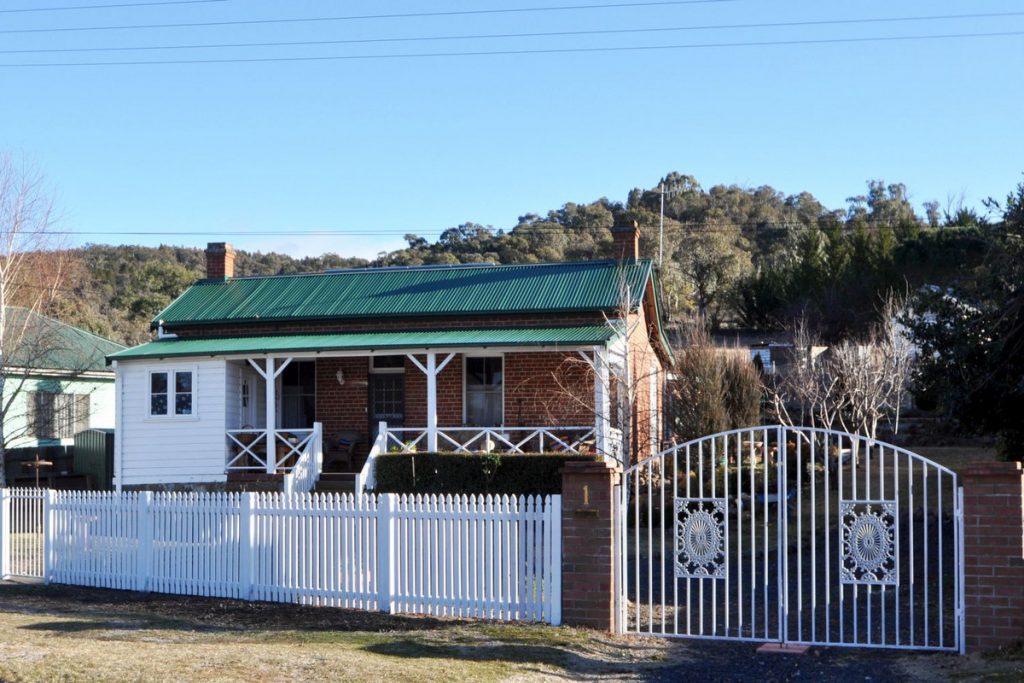 A character-filled federation home believed to have once been a blacksmith's house offered an affordable option for those looking for a property in the gateway to the Snowy Mountains.
The three-bedroom home at 1 Mulach Street, Cooma, was listed for $390,000 and featured original pressed ceilings, rose light surrounds, original open fireplaces and leadlight feature windows. Listing agent Raylin Fletcher of Boller & Company Real Estate described the house as "charming, full of character, yet comfortable".
2. Former Moruya Post Office offers over a century of old world charm, character and warmth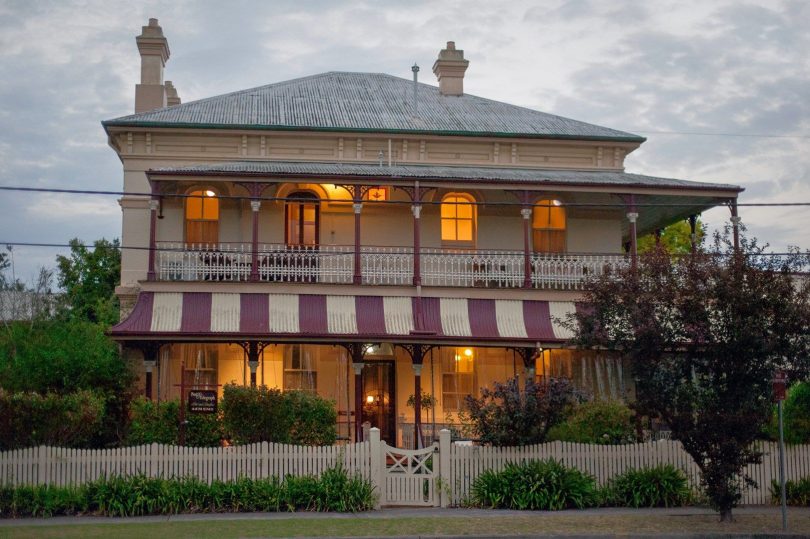 Another distinctive property with old world charm, character and warmth had readers clicking this year. The grand Moruya home operated as the town's post and telegraph office for over a century before going on the market for $1.13 million.
The three-level house at 52 Campbell Street boasted six bedrooms, six bathrooms, stylish antique furniture and well-trodden wooden floorboards.
1. Landmark 1868 Goulburn home once used as girls' boarding school offers historic charm
And in keeping with the trend evident throughout this year's top ten property stories, the most popular article of 2018 was about a landmark building with a rich history that had found a second lease on life.
Rosscraig at 238 Cowper Street in Goulburn's blue ribbon precinct was once a boarding school for young ladies. Now, it combines the charm of a bygone era with modern conveniences and smart use of natural light.
When we reported that the the four-bedroom two-bathroom home on a 1,524 square metre corner block and boasting strong street appeal had come onto the market for $995,000, the article quickly rose to the number one position this year.
This year's property articles reflected our readers' interest in high-end dream homes. Stay tuned during 2019 as we showcase new, unusual, and interesting properties across the region on About Regional. What kinds of properties would you like to see more of?