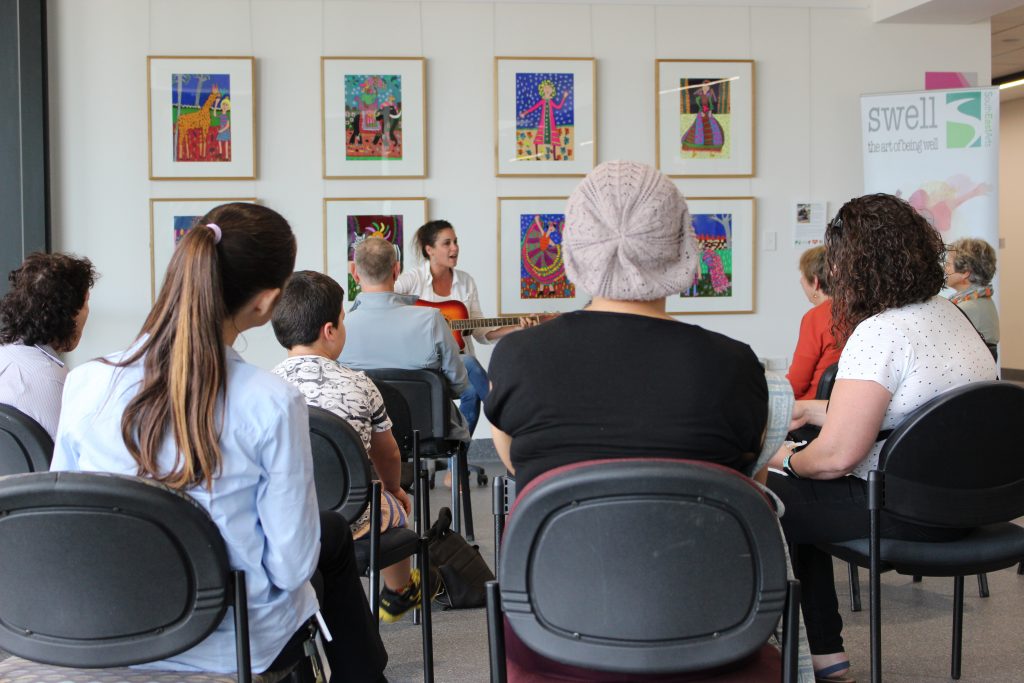 As 2018 draws to a close, here's a look back at some of our most read health and wellbeing stories from the year.
The top stories were drawn from across the region, and came to you from Crookwell, Broulee, Bega, Jindabyne, Moruya and Merimbula.
Our top two health and wellbeing stories tackled serious, complex issues – the impact of mental health issues and suicide. Both addressed sensitive and emotive subject matter, and sparked some powerful conversations among our readers.
Our year in review articles cover health innovations, high achieving healthcare providers, a tranquil temple to rejuvenate, drug and alcohol misuse, and finally, a moving tribute to a much-loved mate.
Weekly Newsletter
We package up the most-read About Regional stories of the past week and send direct to your inbox every Tuesday afternoon. Subscribing is the easiest way to keep up, in one hit.
10. Nurses lead digital innovation in ageing and end-of-life care
Two nurses with a passion for aged care threw in their jobs to become digital entrepreneurs dedicated to empowering people as they age or face the end of their life, wrote Ian Campbell in December.
With University of Wollongong's support, the duo developed digital platform ExSitu to help steer the conversation and record people's wishes.
9. Awards recognise service of Crookwell health staff and volunteers
Health staff and volunteers in Crookwell were recognised for decades of service in July, including some who have given more than 40 years to the community. As Ian Bushnell reported, 22 Crookwell Health Service staff and volunteers were presented with awards. Doctor Ramaswamy Thangavelu and enrolled nurse Colleen Picker also received the Premier's Service Medal.
8. Idyllic escape to tranquil temple on the South Coast

Brad Watts took a trip to The Bower at Broulee and discovered a relaxing, soul-cleaning retreat that was luxurious, quiet and close to nature.
"Everyone knows the time-honoured axiom: 'Happy wife, happy life,'" he wrote, and the hidden hideaway on the South Coast proved to be an idyllic escape that ticked that box as well.
7. Health care with an artistic twist at South East Regional Hospital, Bega
Midway through the year, Ian Campbell reported that South East Arts has turned the South East Regional Hospital in Bega into a music venue, and the good vibes were just what the doctor ordered.
In conjunction with the Bega Valley Regional Gallery and Tulgeen Disability Services, South East Arts also installed an exhibition of bright, bold paintings by 'Art in the Garage' artist Miriam Kidd in the hospital foyer. Its aim was to decrease the pain, anxiety and boredom often associated with hospitalisation.
6. "My footsteps were like a mantra, like a wordless prayer" – Jindabyne's Noel Braun on the Camino
Ian Campbell profiled Jindabyne man Noel Braun, who tackled the Camino de Santiago, an ancient pathway in Spain that has drawn people for centuries on a quest for meaning.
Braun has taken solace on the Camino in the years since his wife of 42 years, Maris, committed suicide in 2004. His experiences  provided the inspiration for two books that have become part of his long process of healing.
5. Yes – the Eurobodalla has a drug problem, 200 people turn out to talk
The Eurobodalla region took action on drugs and alcohol after hearing heart-wrenching first-hand accounts of the impacts being felt locally, reported Ian Campbell in April.
A community meeting driven by the three Rotary Clubs of the Eurobodalla attracted almost 200 people and clearly struck a chord in the community, he wrote.
4. Confusion reigns over My Health: what do you need to know?
Genevieve Jacobs untangled some of the confusion around timelines for opting out of the My Health Record. Designed to enable ease of access across medical records, the plan has been fraught with concerns over privacy and security.
In November, it was reported that there had been yet another last-minute change in the opt-out timeline, but Genevieve's article set the record straight. You now have until January 31 2019 to decide if you want a My Health record.
3. Teen Clinic extends hours as Youth Week gets going
Readers were pleased to learn that the free, drop-in Teen Clinic in Bega had extended its opening hours in April.
Two afternoons each week, Teen Clinic makes time for local high schoolers. Teens can drop in to meet with a registered nurse about any concern big or small, for free and without an appointment.
2. Suicide: The Ripple Effect felt in Merimbula – community gathers to talk
Mental health advocate Glenn Cotter hosted a screening of the movie Suicide: The Ripple Effect in May, with 130 people turning out on a cold night in Merimbula to support the discussion the movie invites.
Only the dodgy seats in the cinema were left. Glenn and the handful of local mental health agencies that gathered were surprised by the level of interest but not by the impact suicide has had.
The death of a loved one is always difficult to comprehend. It is infinitely more difficult when that death is sudden and a result of suicide. It is a grief that can cripple you, as you struggle to find ways to cope with your loss.
For Ian Campbell – who lost a dear friend to suicide this year – penning a moving reflection was his way of coping.
The importance of good mental health cannot be stressed enough, he wrote. If you are struggling, please reach out to Lifeline, Beyond Blue, Teen Clinic, Headspace, RU Okay? or talk to your doctor. There is no shame in asking for help.