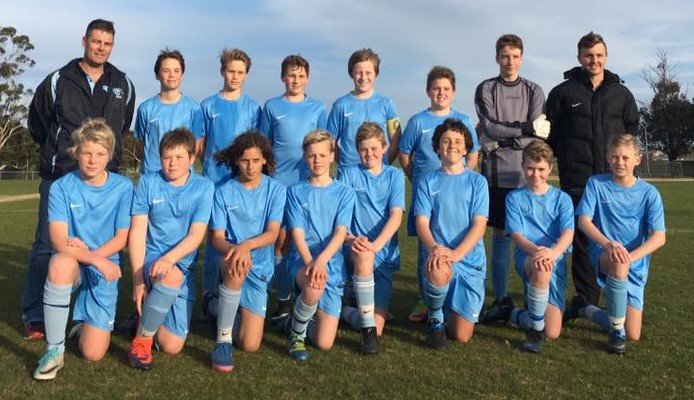 Months of training and fundraising have come together for fourteen lads from the Bega Valley and Eastern Victoria competing in the Launceston Soccer Tournament last weekend (Sept 22,23,24) in Tasmania.
The group of thirteen-year olds came from Bega, Merimbula, Eden, and Mallacoota, playing in the sky-blue jersey of the Far South Coast Soccer Association (FSCSA).
It's been somewhat of a tradition for the local association who have sent an under 13's rep side to the far-flung competition for over 20 years, however this year is the last for the time being.
Coach Toby Willington was pleased with his team's efforts.
"It was great for the boys to come up against some tough competition, they learned lots that will benefit them and they handed out a few lessons of their own," Toby said.
"They can be very proud to come away with two wins from four starts."
The 'Coasties' finished second in their pool and came up against the Hills Hawkes from Sydney in the playoff for third spot.
The Tassie rain and wind was coming in sideways at kick-off, with the Coasties first to score. An evenly contested match played out with the Sydneysiders two ahead early in the second half.
The Hawkes managed to hold off a spirited charge late in the game to down the Coasties 4 – 3.
"These boys love their soccer and have had a ball playing in such a big competition," Toby said.
Toby who was part of the winning 2012 Under 13's Coasties side in Tassie interrupted his HSC preparations at Bega High to coach the side.
The Launceston Tournament attracts teams from New South Wales, Victoria and across the Apple Isle.
"In our 27th year we've attracted a record number of entries, which augurs well for the future of our beloved sport," Dale Rigby, President of the Northern Tasmanian Junior Soccer Association said.
The trip south was only made possible through the generosity of the local community who supported the team's fundraising efforts.
"The boys want to thank everyone who bought a raffle ticket or made a donation, we couldn't have done this without you," Will Roberts, Coasties Captain said.
The connection many local families have with 'The Tassie Trip' was evident during the team's fundraising, with mums, dads, nannas, and grandpas buying tickets in 2017 because in years gone past it had been their kids on the street selling raffle tickets or chocolates.
FSCSA Rep Convenor and Under 13's Manager, Craig Howker said it has been a big decision not to go to Tassie in 2018.
"Interest in soccer across the Bega Valley is growing, and we want to support more girls and boys playing at that higher level," Craig said.
"The fundraising will continue, but we'll be investing that money in better equipment and training, and creating more opportunities for teams from under 12 to Seniors to represent our region.
"We have some great local talent, and the Association is keen to back these kids and see them succeed," he said.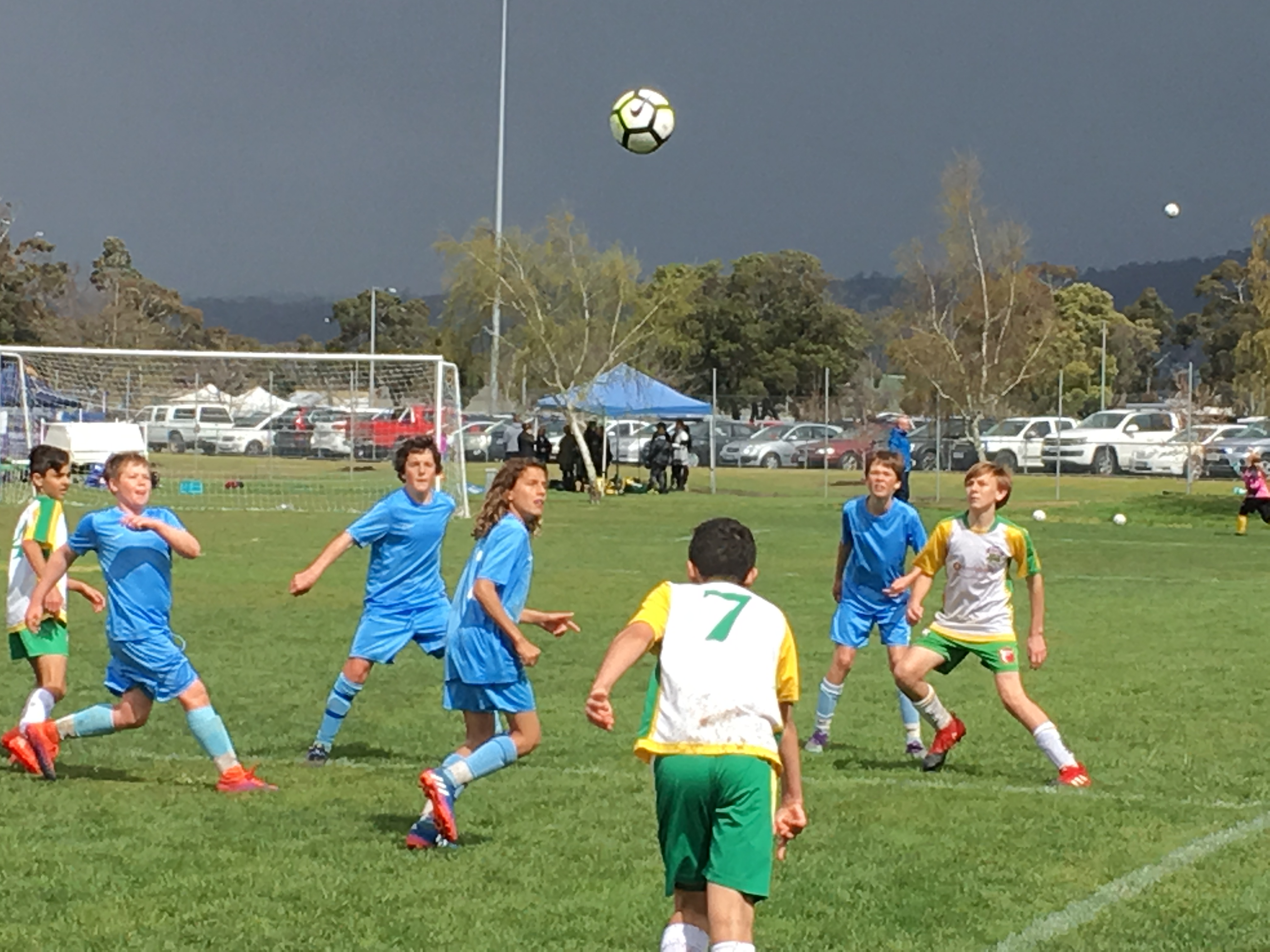 The Under 13's Coasties will return home in time to complete in the Karl Posselt (KP) Cup at Merimbula's Berrambool Oval this coming weekend (Sept 29, 30 & Oct 1).
Now in its ninth year, the KP Cup is geared towards under 12's and under 13's boys and girls, and usually attracts around 30 teams from NSW, Victoria, and Tasmania.
The tournament recognises the outstanding contribution of Karl Posselt to the development of youth soccer not only at the Merimbula Grasshoppers, but also with Football NSW.
"The KP Cup is a huge effort for the local soccer community, but so worthwhile, thank you to all those helping out this weekend," Craig said.